Preparing Your Home for Winter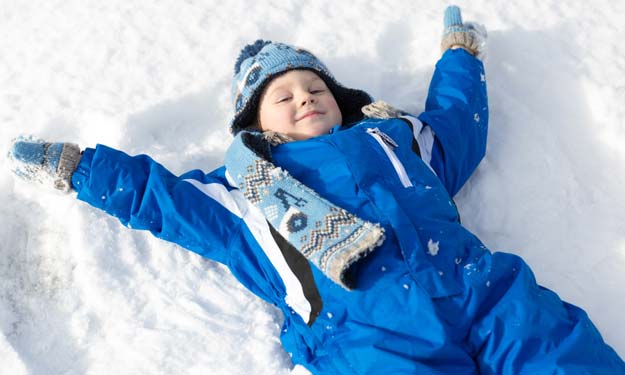 Preparing for the Cold Winter Months Ahead
Winter is coming which means we'll be spending more time indoors to avoid the wet and cold outdoors.
To get ready for those long dark days of winter make sure your home is prepared to be the warm cozy sanctuary you want it to be.
Heating Maintenance
Get your furnace checked out by a professional to make sure it's working to its full potential. If you keep up on the maintenance to your furnace, sometimes all that's needed is to replace the filter.
Check the Thermostat
If you don't already have a programmable thermostat it might be something you'll want to look into as they offer the ease of pre-setting your heating or AC needs and on cold winter days, it's nice to come home to a warm house. You might even consider a wireless option.
Cleaning Vents
Double check your heating vents inside your home. Make sure they are open and not blocked by furniture. Take some time to reposition your furniture (maybe just for the winter months) so you can maximize the heat coming from the vents.
Are your return air vents dusty? Dust can easily accumulate on the grill as it leaves the room, which over time, if not cleaned periodically, can restrict air flow so it's important to keep the grill clean. And if the return air vent is down low, it's equally important to keep it unobstructed.
Using a vacuum brush attachment, get rid of the dust that has built up to help them run more efficiently.
Wood Burning Fireplaces
If you have a wood burning fireplace, have a professional inspect and, if necessary, clean out your chimney – you never know, something may have decided to nest in there over the summer.
One of the most common places to lose heat is through your fireplace flue, keep this closed when you're not using the fireplace. When you have a professional come out to inspect the chimney, don't forget to have him check that the flue is still closing properly and if not get it fixed before you lose all the heat up the chimney.
Gas Fireplace Maintenance
If you have a gas fireplace, it is equally important to have it professionally inspected and cleaned so you can safely cozy up to it in the cold winter months.
The dust that collects on logs and burner ports can cause the fireplace to burn inefficiently. A professional will inspect and/or clean the burners, pilot light, thermostat, fan, venting and so forth to make sure it performs as it should.
A little time and maintenance for your fireplace, whatever kind it is, will help out later on as sometimes this is the best source of heat in a winter storm.
Door and Window Leaks
Check your doors and windows for leaks, if necessary, use caulking and weather stripping to prevent air leaks. Over time the heat and dryness from the warm months can dry out and crack your current weather stripping.
Weather stripping doors will help keep the cold air out and maybe save you a little money on the energy bill. Put a door sweep on the bottom of all doors that leads outside. If you already have them, make sure they are in good shape and not bent or torn.
Here are some air sealing tips from Energy.gov
Redirect the Ceiling Fans
Did you know your ceiling fans have a reverse switch? Ever wonder why? If your fan is turned from its normal clockwise to counterclockwise position it will actually help displace the warm air that rises to the ceiling, creating an updraft that will push the warm air around the room without creating a wind chill.
Checking for Exposed Pipes
There's nothing like frozen pipes to prevent you from taking a nice warm shower in the morning. To prevent this from occurring walk around the house (garage, attic and outside), if there are any exposed pipes be sure they are ready and well insulated.
If you notice cracked pipes, call in the professionals to repair them and prevent freezing. Also on cold winter nights, leave a trickle of water running in the bathroom and kitchen sinks.
Running water can't freeze.
And don't forget to have outdoor faucet covers for all outside faucets.
Insulation
If you live in a home that has an attic, adding insulation can be very cost effective and help keep the cold air out!
Maintaining Snow Blowers
Routine maintenance of your snow blower in the spring is best, but you can get it ready anytime. Make sure to change the oil, spark plugs, and air filters. Check the bolts/ pins, shoes/plates, and scraper bars for wear and tear and replace as necessary, also lubricate according to instructions for your machine. Lastly, don't forget to check the tires for proper inflation.
After every use, make sure to clean all remaining snow away so it doesn't ice over and prevent you from using the blower the next time a storm hits.
Oil the Snow Shovels
Did you know you can use oil or lubricants like WD-40 on snow shovels to help shovel the driveway more efficiently? It's still going to be a lot of work but it helps to keep the snow from sticking.
Also make sure the snow shovel you have is appropriate for the amount of snowfall you have for your area.
Here's a good tip for shoveling snow from the driveway: If possible stay off the snow before shoveling as packed snow is harder to move and puts more strain and stress on your body.
Ice Melt and Sand
If you live in areas that typically get a lot of snowfall, it's a good idea to keep plenty of ice melt and/or sand on hand for walkways.
Smoke and Carbon Monoxide Detectors
It never fails that annoying beep coming from the smoke detector always goes off in the middle of the night. Crum, time to change the batteries!
Take the time now to replace batteries in smoke and carbon monoxide detectors.
Emergency Supplies Kit
When is the last time you looked through your emergency food and survival supplies? We keep ours in the coat closet and regularly check the container to replace old expired food and replace old water with a fresh water supply and plenty for every member of the family and pets if you have them.
Replace batteries if necessary and keep a variety of sizes on hand and keep plenty in the container. If we lose power the gadgets we have won't do much good when their power supply runs down – that's why we have a battery operated radio and plenty of flashlights and lots of batteries on hand.
Also keep plenty of newspaper and dry wood on hand if you have a fireplace, matches, lighters and candles (please be safe if you must use candles as they can be a fire risk, another reason to keep plenty of batteries on hand to power flashlights).
Other things you might consider to keep in your emergency supply kit is a manual can opener, canned foods, games, reading material, paper products and plastic utensils and you can even stock up on solar lights – power them outdoors during the day and use them inside at night.
Don't Forget about the Car
Besides getting your home ready for winter, be sure you are prepared in other ways as well. Keep the gas tank full in all vehicles, make sure you are using a winter formula windshield washer fluid, and keep blankets, water and snacks in the car. You never know when a good snowfall will happen and how bad it can be on traffic.
For more winter cleaning tips, take a look at another of our Winter Cleaning Checklists:
There are several tasks to get ready for the winter months, so take some time, make a list of things to be done, to buy, it doesn't have to do them all it one day.
Use the nice days of fall to break up tasks and get them done before your first big winter storm comes along.