Move Out House Cleaning Checklist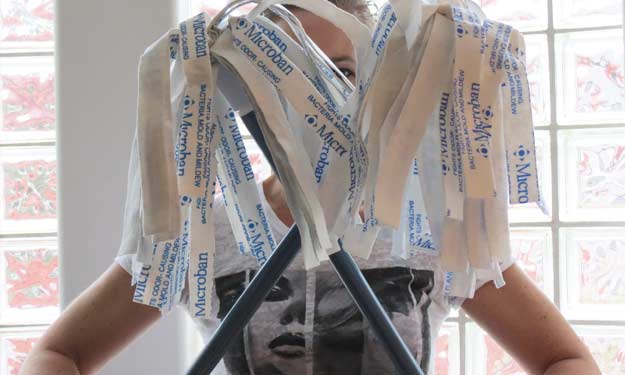 Move Out House Cleaning Checklist
The last thing on your mind when you've spent so much time packing, moving, unpacking – – is cleaning the place you just moved from.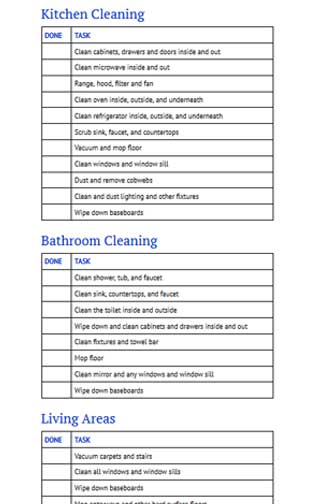 Moving out of a home, whether it's a house or an apartment, can be a lot of stress. I've been there a few times. I'm familiar with the desire to just collapse and be done with it.
You can't though, you've got to get the place ready for it's new occupants. It's part of the deal, you move, you clean. Whether you rent or own.
That's why we've made up this list of things to get done.
A Note to Renters
If you're renting, you want your deposit back so you definitely want to get the old home clean. A clean home can be the difference between you getting your deposit back or nothing at all.
Renters are also expected to clean under appliances, so this list should be beneficial to you.
Our list does not include larger cleaning such as carpets and painting. Check with your landlord to see what is expected of you to get that part of your deposit back.
The following is a list of items to be completed when moving out of your home. When you're moving from one home into another you're bound to forget something that needs to be done.
Just throw on a pair of grubbies, maybe throw in a friend or two, put some music on – turn it up, and get your back into it!
Download the Move Out House Cleaning Checklist in Word format.
Getting the Kids Outside for Activities can Help Develop Learning Abilities and Encourage Creativity.Fun Outdoor Activities for Your Kids Spring, Summer, Fall or Winter. Scheduling outdoor time with the kids is a great opportunity to get out...