Office Cleaning Checklist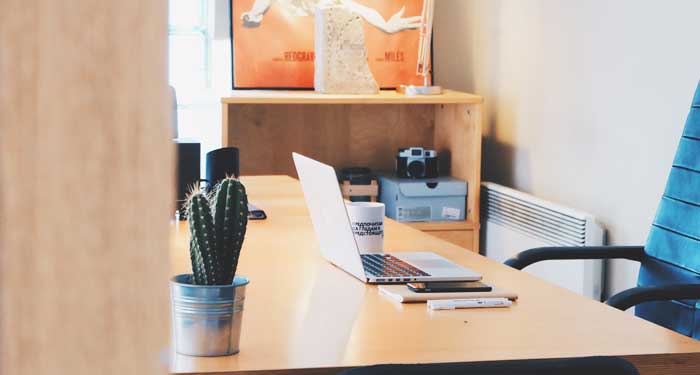 Office Cleaning Check List
Another morning and off you go to work.
Don't forget to grab your briefcase and cell phone. You own your own small business, you're there early, before anyone else arrives. What's the first job you tackle once you're there? The cleaning!
Opening the door and walking in is the same first impression your clients, customers and employees receive. Is the outer office messy and dusty? How about the bathroom – does it need attention? Unless you have a professional cleaning service to take care of these tasks, you better roll up your sleeves and make cleaning the office a top priority. Employees work better in a clean environment – it affects their mood.
Clients and customers often judge the quality of your service by the condition of your office. If it is unkempt, they will receive the impression that you do sloppy work and don't pay attention to detail. It's a turn-off.
Hire An Office Cleaning Service
Let's face it. Cleaning your office just might not be your forte- besides, you might not have enough time to do more than a simple pickup and keep the top of your desk organized. Likewise, your office employees' time may be better spent in working to produce income rather than cleaning the toilet. If this is the case, you need to considering hiring a cleaning service.
Begin by asking other business owners what company they use. Check the business directories and search the Internet. Even if one name keeps popping up and is highly recommended by your peers, ask the company for references.
It's not rude – it's good business sense – to inquire about the service's security policies and employee screening procedures. You need to feel confident about having the service's employees in your offices. Ask if the maids are regular employees or "temps" (day labor), cleaning methods, insurance coverage, and satisfaction guarantee. Also ask if they provide all of their own equipment and cleaning products or if you need to make it available for the service to use.
Clean The Office Yourself
First appearances make the first impression about your work ethic. Begin with walking into your entrance and make your priority cleaning list as follows: create a cleaning schedule checklist. and assign your priorities such as:
Foyer and Reception Entrances
Public or Customers' Restrooms
Waste Removal and Recycling
Hallways
Stairs and Elevators
Offices
Employees' Restrooms
Reception Room
Since a foyer or reception area is the first seen, the most visible and most used part of a building, it may require more than just routine maintenance of a weekly dusting and vacuuming. it requires more time per square foot than most other areas. It's a good idea to keep trash receptacles handy – especially at entrances.
Check glass surfaces for spots and fingerprints – clean glass windows and doors daily. Dust mop, damp mop, and buff hard-surface floors at least once a week, more often if needed. If your foyer is carpeted, vacuum daily. Use a spray cleaner and go around light switches to remove smudges and door knobs to remove grime.
Use a dust mop with an extender to run around the ceiling removing cobwebs, and then down the walls to remove surface dust and lint. This helps prevent your painted walls from becoming dingy looking and spotted.
Strategic placing of floor mats is one of the best ways to stop dirt in it's tracks. Rubber mats with fringed edges are great. There are also some nice recycled mats made from old tires that are tough and wear-resistant to place at exterior entrances (street level). The are good for wiping shoes and trapping muddy debris.
Inside the office, choose mats of absorbent materials with rubber backs to avoid slippage. They should be picked up and shaken outside, and/or vacuumed nightly. Be sure to move and vacuum UNDER all rugs.
Restroom Cleaning
All bathrooms should be cleaned daily. Begin with the lavatory sink – wet the surface, then squirt a generous amount of Soft Scrub® into the bowl. Using a household sponge, spread the cleanser in a constant rotating and overlapping motion until the whole surface is covered. Don't forget the faucets fixture. Rinse to remove all of the cleanser and wipe dry with an absorbent towel. Then clean the toilet. Spray an appropriate toilet bowl cleaner (Lysol® has some good ones) around the inside, agitate with the bowl brush and allow to sit.
Using a sanitizing cleaner, spray the rim of the bowl, the exterior all the way down to the floor, the seat, the lid and the back of the toilet. Then wipe all exterior areas with a clean, absorbent cloth. Go back to the bowl and finish scrubbing, then flush.
Refill soap dispensers, restock the toilet paper and paper towels, polish the mirrors, wipe around the light fixtures and sanitize the door knob. The last jobs are removing the trash, sweeping and damp mopping the floors.
Trash Removal
All trash needs to be picked up as needed. Employees and customers (especially those with children) may deposit half-eaten food or fruit cores and peels that will soon create a nasty odor.
If you have a large office with multiple rooms, use one of those caddy-style rubber trash cans on wheels to pull around the different areas. Be sure to line it with the appropriate size bag to keep it clean and easy removal of the contents. Then pick up the smaller trash bags from the waste cans and drop into the caddy. This helps keep bags from breaking, spilling all over the floors or carpets, and creating another nasty mess the clean.
Vacuuming & Mopping the Floor
Hard-surface floors and carpeting should be dusted and vacuumed daily, especially those traversed and seen by customers. Hard surfaces should be damp mopped even after dusting as the mopping helps pick up and remove stray lint. Other parts of the office can be done on an as needed basis.
Dusting
There are many new ideas available for old jobs. Micro-fiber dusting cloths are a good example. They actually attract dust and hold it better, rather than just moving it around and allowing it to resettle.
Wiping dust from furnace ducts, changing the filters, and keeping outside windows and doors closed as much as possible will keep the office clean longer. Since dust consists of many fibers, pollens and other irritants, this will create a more people-friendly environment and maybe less allergic reactions.
Desks and Work Areas
Give positive reinforcement to encourage employees maintain neat work areas. Some people are naturally neat but some aren't. Adopting a little slogan, such as, "Don't Go Home Without It … Clean Your Desk Before You Leave" and posting in the lunchroom or in a common area may be all it takes. Be generic and don't single anyone out.
As consciousness and awareness focuses on air-borne viruses and bacteria transferred to door knobs, telephones, etc., some offices are providing wall-mounted hand cleaning products and tissue dispensers. Remind your people to use sanitizers on their phones and desktops once or twice a week. Consider handing out special, non-abrasive wipes for electronics to dust computers, printers, and photocopiers.
Kitchen & Break Room
Use a Post-it Note® on the door of the refrigerator to remind employees to remove leftover items at the end of their work-week. Set a trash receptacle next to it. Once a week, empty and clean it out to prevent items from remaining indefinitely.
Wipe down microwaves, counter areas, sinks, and tables at the end of the day, taking care to mop up spills when the occur. Cabinets and food surfaces should be wiped down once a day and floors cleaned as needed.