Free Family Chore Chart Task List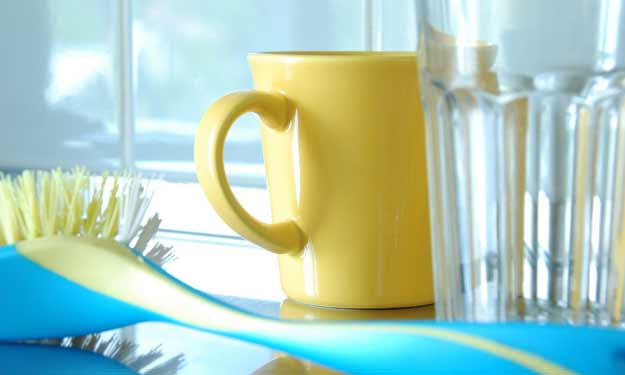 Family Chore Chart Task List
When it comes to chores that need to be done around the house, take the bull by the horns. Each family member should share in the responsibilities.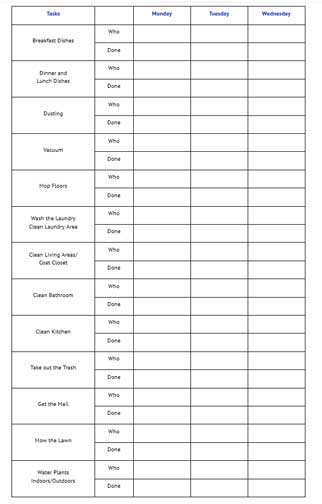 This family task list will help you keep your ducks in a row.
A family task list is essential to keep the work "overload" down and manageable. Cleaning bedrooms should be done weekly by the occupant of the room.
Dusting, vacuuming, changing sheets, cleaning out the closet and drawers, attached bathroom, etc.
Spend a fun day at the beach this weekend instead of having to cleaning the chores you are behind on.
Lists help my stay focused, better organized, and less stressed. Using a task list helps to keeps you on top of the chores.
This is a sample is showing only Monday through Wednesday. The download is for a seven day work week Monday through Sunday.
Download the Family Chore Task List in Word format.