A Procrastinators Guide to Planning and Organizing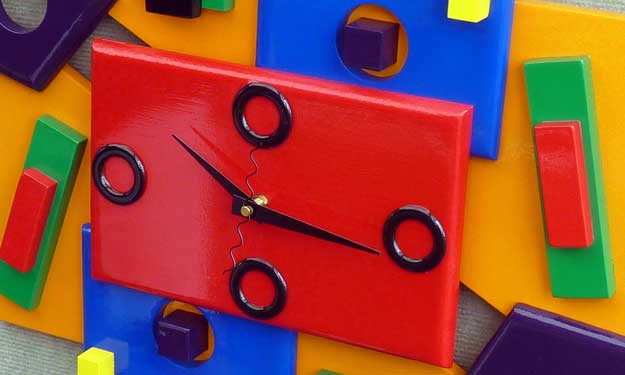 A Procrastinators Guide to Planning & Organizing
The only time I wake up in the morning without a mental to-do list is when I'm on vacation. (Actually, I do have one, but it's only the fun stuff!).
There are twenty-four hours in a day, which seems like a lot, but I often find myself wondering, "Where did all the time go?"
If I was only responsible for myself, time might not be so critical. There were so many things I wanted to get done, but it seems like I was just spinning my wheels and accomplished nothing!
A few years ago, there was a clever commercial about "buying time" (literally). Unfortunately, time cannot be purchased, but we can take advantage time by using it wisely, making good choices and sticking to a schedule.
I wasn't born with a knack for organization or time-management skills – I forced myself to learn them. If you're trying to run a tight ship, but can't find enough hours in the day, I'll explain all the basics to becoming a more organized person (which will leave some time leftover for guilt-free fun!).
With three kids, a demanding job, running a cleaning company, and even plain old life, I've got the organization skills down pat. Are you ready to learn how to plan and organize to make your life go a little easier, too?
Then let's get busy organizing!
Make a To-Do List
I find that the reward is in knowing that you have accomplished what you set out to do.
I find it very helpful to have a to-do list. I write mine down in a journal, but I know many people that have them on their phone or laptop. It's a good idea to add items to your to-do list whenever you find yourself thinking about it, otherwise, you'll end up forgetting or put it off until it's too late.
Once you have a to-do list, start setting priorities. The hardest thing to plan or organize or the most time consuming should be first. Finish and move on to the next, checking them off as you go. You'll be encouraged as you see each job completed.
Identify Priorities
Prioritize your workload! Not just at the office, but at home, too.
If you are at home, make a list of what you need to accomplish for the day – yes, write it down! It'll feel more urgent if you're staring at a to-do list and you'll (hopefully) feel more motivated to tackle some big tasks. There are two methods I'd suggest when determining the priority of each task:
Perceived Value: Projects that can improve your financial situation or that will improve your overall well-being should be placed at the top- there is no excuse not to get them done ASAP!
Time Required: This method is great if you are someone who is prone to starting a project and never finishing it. You know how much free time you have, so all you need to do is write down the approximate times each task will take and create a schedule.
I'm sure you know what your most important job at the office is – tackle it with good humor, hard work, and most importantly, get the job done.
Once you have your priority list, start at the top. Go down the list one by one, finishing each and going on to the next. If you're feeling overwhelmed by all the things that need to be done, make a promise to yourself to finish one or two things on your list each day. Soon enough, you'll be all caught up.
Don't Procrastinate
Are you a procrastinator? If you are, believe me (an ex-procrastinator) when I say that there is hope.
When you are distracted from completing a task, I know that it's hard to get back into the groove…but there are some quick fixes to avoiding this pitfall.
Turn off the computer and forget your email until you are done with the task at hand.
Turn off the TV and turn on the stereo. Play a little "salsa" music to get up to speed.
Turn off your cell phone and turn the volume on your landline to "low". Technology seems to distract even the best of us, but if you heed my advice, then you'll be able to get the job done.
Finish What You Begin
Make every effort to finish what you begin. I know, I know – easier said than done. I happen to be someone who struggles with starting a project and never finishing it.
My advice to you: stay focused.
If you must tear yourself away from what you are doing, get back to it before you quit for the day and finish it, if possible.
If there is no way that the task can get done in a day or with your time constraints, put the task at the top of your list and give a good chunk of your time to getting it done. Trust me when I say you'll thank yourself in the long run.
Manage Your Time
I have learned to "walk with a purpose" – especially when I'm at home. Whenever I enter a room I look around, take a moment to plan and then get hustling. I'll straighten up the cushions, pick up the old newspaper and remove the clutter. This is what the organizational part is all about.
I've learned how to leave the room with a better organized appearance than when I walked in – that way, I won't have to make the second or third trip back to remove clutter or straighten the magazines next week.
I take a couple minutes every day to put everything away, so I won't have to sprint through the house, shoving everything in a closet or under the bed when my mom unexpectedly calls to say she'll be over in ten minutes. Plus, all that time I spend organizing will benefit me in the long run (talk about way more free time!).
The next time you are in "organization mode", calculate how long it takes for your home to be in tip-top shape. Then, imagine how great it would be to spend those precious minutes doing something else.
When you start organizing daily like I do, you'll end up having quite a bit of free time, which is what planning and organizing is all about!
Ask for Help
It takes a lot of work keep your home looking beautiful. I envy the person who can do it all without falling apart in exhaustion.
At home, I make my family get involved in keeping the house tidy and organized. It definitely isn't their favorite thing to do, but I still encourage them to help with the dusting and de-cluttering.
If you're like me, then take my advice: it never hurts to ask.
I guarantee you, someone is willing to help, which is a million times better than trying to go about it alone.
The 3 D's
If you want to learn how to be organized and stay organized, then you need to learn about the three D's.
Dump it
Do it
Delegate it
Dump It
Seems simple enough, right? Not necessarily. I'm a (semi) hoarder – so this "dump it" step was a little hard for me. I've come to terms that if it's classified as "junk" – whether it's mail or household goods or clothing – then just dump it! You'll get the hang of it.
Do It
Jobs, tasks and work – it's easy to put off planning and organizing things (procrastinators know this) but don't fall into the trap! Stay focused; rid your environment of distractions. Stick to the job at hand and "do it".
Delegate It
It is always much easier when someone is able to help, as they might be able to assume the responsibility for seeing that the job is done.
The Most Important Points When Organizing
Whether you work from home, or go to work and then come home, the most important advice I can give to you is:
Prioritize incoming messages – voicemails, verbal requests, emails, paper, etc. and act on them according to the most urgent.
Set priorities for your workload – put the most important job at the top, then check the rest off one by one.
Manage your time – make every moment count.
Finish each project you begin before tackling another.
"Plays well with others" is not a joke! Make a point to treat co-workers with respect so they will want to be part of your team and will work with you for mutual accomplishment.
Work to overcome your own self-defeating habits – you know what they are. Is procrastination among them?
"If It's Worth Doing, It's Worth Doing Well"
Being truly organized is a worthy goal – something that doesen't happen overnight.
It took me a while to teach myself what to do and what not to do when it comes to planning and organizing.
However, as the old saying goes, "if it's worth doing, it's worth doing well". Make that your motto and work your way to an achieving an organized life.
Ideas for Cleaning and Organizing During Isolation. How to Make Your Home Clean and Organized During Self-Isolation Most of us know that organizing is one of those household tasks that is not always at the top...