Home Office Closet Organization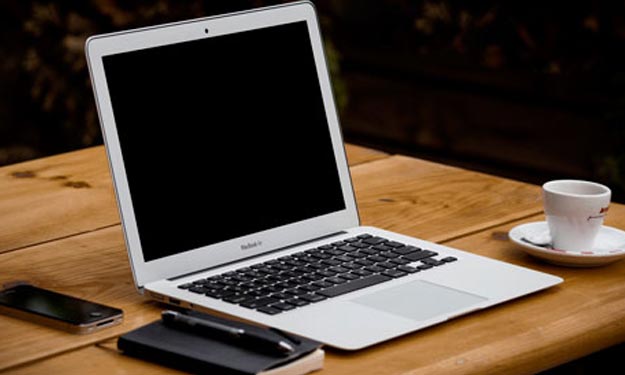 Organizing Your Home Office Closet
If you have a home office you know like the rest of the house we never seem to have enough room for storage and closet space is a valuable commodity so it's important to keep them organized, especially if your home office doubles as a guest room and a place where you might keep family games.
Below we'll take a look at some ideas for storing office supplies and more in your home office closet.
Getting Started
The first step is to take everything out of the closet and organize into piles. You will need a basket, box, or trash bag for:
Things that go back in closet.
Items that go elsewhere in the house.
Stuff and junk that goes in the trash.
When you are finished, take out the trash and set the stuff that goes elsewhere off to the side, you can take care of it later.
If you are using existing shelves, give them a good washing and dry when you are done.
Closet Organizers
Once you've figured out what goes back inside the closet, take a good look inside. If you don't have many things to hang up, would it be helpful to add more shelves and leave a smaller area dedicated for hanging items that house guests might need?
There are so many options available today when considering what kind of closet organizing system will work best for your daily needs. Consider upper shelving units with cubbies for office supplies and where you can keep accessories and items that guests may need.
Leave room at the very tippy top where you can store those storage boxes of business papers you must save for five years before shredding. Keep the most used items on shelves that are easily accessible.
Upper shelving units allow you to leave space below for a small area to hang clothes and a couple of areas where you can put a file cabinet or a rolling cart that can hold a printer, fax and bins for supplies.
If your home office/guest room is on the small side, you can even make room under the upper shelves for a desk unit; this is where a rolling cart comes in particularly handy.
Office Supply Storage Ideas
Generally, you will have some of your regular office supplies on or near your desk; the closet should be for your extra supplies. Organize your extra supplies by putting like items together; copy paper & printer cartridges, notepads, pencils & post-its together, etc.
Use clear bins, baskets, and pretty boxes for storing your supplies, these come in various sizes that can accommodate many things. I suggest you label each so you know what is inside, I like the chalkboard labels so I can easily erase and relabel as needed.
You can also keep a clipboard hanging on the inside of the closet door with your main list of supplies and check items you'll need on your next trip to the office supply store so you don't forget and run out of supplies entirely.
Storing Guest Room Supplies
If your home office doubles as a guest room, chances are you will need some storage space for a couple of bins with supplies. As we have guests that occasionally stay with us and I don't need access to these items on a regular basis, I keep them higher on a shelf.
I keep a nice set of sheets and towels separate from the families supply. I keep mine in space saver bags with a dryer sheet so they stay fresh.
If you are like me and your family has a media library, you sometimes find you have duplicate movies. Instead of getting rid of them, I keep them in a container on a shelf for guests to watch in the privacy of the room.
Storing Family Items in the Office Closet
Only keep what really needs to be in your home office, mainly your office items. So before putting any of these items back in the closet, ask yourself a couple of questions:
Why are we hanging onto this, do we really need or use it?
Is there somewhere else we can store it that is more accessible to our needs?
If you feel you have nowhere else to store games, books or other items from around the house, maybe you need to organize another closet after you are done with the office.
Final Steps
Keep like items together – all my office supplies are easily accessible. Any guest room supplies or family supplies are on higher shelves as they are not used much.
You can even get different colored storage containers or labels for guest and family items then you know at a glance what these containers are meant for.
Once you have everything back in, step back and see how much better your home office closet looks, and if you haven't organized other closets in the house yet, maybe now you will.
Ideas for Cleaning and Organizing During Isolation. How to Make Your Home Clean and Organized During Self-Isolation Most of us know that organizing is one of those household tasks that is not always at the top...