Organizing and Storing Holiday Decorations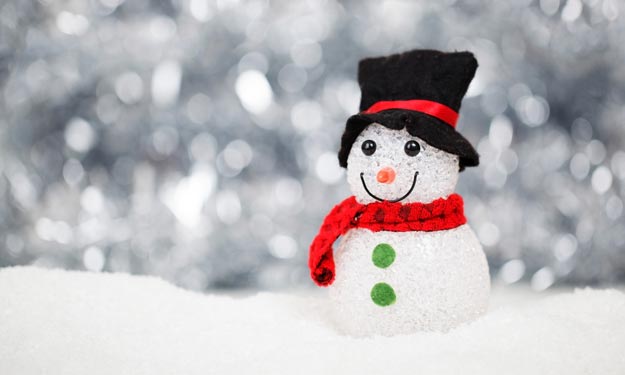 How to Organize and Store Holiday Decorations
As the holidays get closer, you're probably getting excited about putting up all of your favorite holiday decorations.
You're also dreading the work it's going to take to find all of those decorations.
It is fun to transform your home for the season, and it really helps put everyone into a festive spirit, but finding and dragging out the containers that you haphazardly stuffed everything into at the end of the season last year is so much trouble.
You want to decorate right after Thanksgiving, but the thought of how much time it will take makes you procrastinate until just before everyone comes over to open presents. You're lucky to get the tree and ornaments up in time, and so many of your favorite items end up remaining in boxes and containers in a closet.
For years, you've wanted to better organize everything, but you just haven't had the time. We're going to show you the quick, easy way to organize holiday decor so that decorating next year will be a snap.
Are you ready then? Let's start organizing your holiday decorations!
Storing Tree and Wreaths
This is a quick tip that many never have considered: Don't take apart your artificial Christmas tree. Even if you don't have a pre-lit tree, keep the lights on the tree.
If you're happy with the way you arranged the garland this year, keep that on, too. Simply remove the ornaments and any tinsel from the tree. It's worth the sacrifice of space in a shed, attic, garage, or storage room to keep the tree assembled.
You can buy tree bags that you can put over the entire decorated tree to protect it from dust, moths, debris, or critters. You can also use a light paint cloth to cover your tree. Heavy-duty tarps and very thick paint cloths can be too heavy, so make sure you buy something light enough not to bend or damage branches.
Gather the material at the bottom and secure it with masking tape or duct tape. Store the tree in a place where it will be easy to get to the next season, but where it won't have to be moved often throughout the year to get access to boxes and other items stored behind it.
Wreaths can be stored in wreath boxes or clear trash bags. After you've wrapped them in a bag, you can hang them on a wall to save space and keep them from being crushed by other items in your storage area.
Storing Lights
The easiest way to store indoor and outdoor lights is on paper towel tubes or wrapping paper rolls. It's difficult to rewind them and fit them into the original packaging, so it's better just to throw away the packaging and use cardboard.
Save the cardboard tubes from your wrapping paper rolls and cut them into 2 or 3 smaller tubes. With scissors, make a slit at each end of each tube. Stick one end of the lights into one slit, loosely wind the lights onto the tube, and then finish by sticking the other end of the lights into the other slit.
If you have several tubes of lights, place them together into a clear trash bag before storing them in a box. There are several simple ways to store ornaments. Your goal in ornament storage is to take up as little storage space as possible while keeping the ornaments safe.
Storing Ornaments
Do you have more ornaments than you use each year? You will cut down on storage space if you cut down on ornaments. If you have more ornaments than space on your tree (and you don't have room or the desire for a bigger tree in the future), consider selling or giving away some of your ornaments. They make great gifts for grown children who are starting trees of their own. You can also donate your ornaments so new families short on funds can have decorations for their trees.
Use Specialty Ornament Boxes
Ornament boxes are convenient for separating fragile ornaments. Buy enough boxes to store all of your ornaments in the same way so you don't have to hunt for ornaments the next year.
Make your Own Ornament Boxes
You can make your own ornament boxes by cutting strips of cardboard to lengths and widths that will fit into your box. Cut vertical slits into the lengthwise strips so they will fit over the strips that go width-wise. This can even be a good craft project for kids.
Store Ornaments in an Upright Box with Mesh
Consider storing your ornaments by hanging them in an upright box. Staple netting or mesh lining (fabric or wire) into a tall, thin box. Hang the ornaments on the netting (breakable and heavier ornaments on the bottom).
Allow space between the ornaments, and mark the box as fragile. Store the box upright on a shelf or make a hole in the back and hang the box on a pegboard or nail in the wall. This is especially convenient because you're sure that all ornaments have hooks when it's time to decorate.
Use the Ornament's Original Packaging
Original packaging is good for fragile ornaments, as long as it doesn't take up too much space for plastic or otherwise unbreakable items.
Plastic Storage Container and Plenty of Newspaper
My own family's preferred method: Use sturdy plastic containers and wrap fragile ornaments in crumpled up newspaper. Don't pack the container so tightly the ornaments are squeezed and break. What can I say except, cheap, quick and fast! No muss, no fuss.
Storing and Labeling Decorations
If you're lucky enough to have large storage areas in a closet, garage, shed, or room, you should store all of your holiday decorations together. It's much easier to have everything in one place when you begin decorating. You don't have to look in several places and open and move boxes.
Labeling Decorations
The biggest mistake people make when storing holiday decorations is either not labeling the boxes or storage containers at all or simply labeling them as "Christmas Decorations." You need to be specific when you label.
Boxes should read, "Christmas Tree Ornaments," "Entryway Garland," "Mantel Scarf, Table Runner, and Tree Skirt," etc. Be specific as possible when you label your boxes, and make sure that you label them both on the side and the top.
When you stack boxes, make sure the labeled side is facing out.
Storing Decorations
Don't have much storage space where you can put all of your holiday decorations together? Don't worry. There's an easy way to store your decorations in the space that you have available.
Try storing decorations in the rooms and areas where they will go up during the season. For example, keep Christmas guest towels in the linen closet or in a drawer or cupboard in the bathroom where they are used.
Decorations that go in or near a bedroom might fit well into a storage box designed to fit under a bed. Keep entryway decorations in the entryway closet. If you have an unused or little used closet in a guest bedroom, store your tree in there if it fits.
Keeping your decorations spread throughout the home is less convenient but necessary when there is limited storage. To make the next holiday season easier, make a list of general decorations and where they are stored.
Use a piece of scotch tape to fasten the list to your tree as that will probably be the most obvious decoration.
Now That Was Easy!
It's not too hard to keep things under control. Remember that if you have too many decorations, the best way you can save yourself a ton of time and stress is to donate or give away what you don't use. Spread the joy.
Next year, you'll be so organized that you'll want to decorate for Christmas in August. (I am totally kidding!)