Creating and Organizing a Spare Room for Guests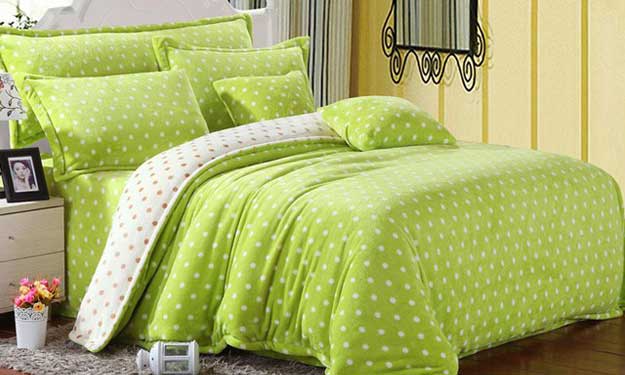 How to Prepare a Spare Room for Guests
It isn't often but we do get the occasional visitor that stays a night or two or more. My kids still live at home while continuing their education, sometimes they have a friend that is in town visiting and they all want their own room.
Other times it might be family members that are in town over a holiday and they definitely want their own room.
Whatever the reason is – we are here to help you make relaxing accommodations for a guest room that might be a spare room or one that doubles as a den or home office.
All of our "real" bedrooms are assigned and being used by my family. The only other room that has a door and offers privacy is an office type room that we use for the den and another that doesn't have a closet (so it's technically not a bedroom, though it suits our purposes just fine.
Many people, however, either have to move one of the kids to a couch or share a room with someone else. But if you have spare rooms or a den space, why not put the guests up in that room?
Relax, I know just how to get this done. Let's make your spare room comfortable and welcoming for your visitors.
Creating a Warm and Welcoming Room for your Guests
It doesn't matter if you are using a spare bedroom or home office as your guest room, it's what you do with it that will make a warm and welcoming space.
When purchasing your furniture, make sure it's functional and match your design style. Pick items that work in the space you have available.
Hanging decorative hooks on a wall or an over the door hook or hanger are a nice touch. This way your guests have a place to hang a towel or a bathrobe.
If the room is used infrequently (in between guests), make sure the sheets are clean and open the windows, before your guests arrive, to let some clean air circulate. You can also light a fragrant candle or use essential oils to get the room smelling fresh.
Use a Stylish Sleeper Sofa or Stylish Bed
Sleeper sofas vary in size and comfort levels, so be sure to test it before you buy it. Make sure to measure your space before shopping. When the bed is fully extended you want to have enough room to move around the bed comfortably.
Some sofa beds have a pull out space under the bed where sheets and blankets can be stored and even if you get a sleeper sofa that you feel is comfortable, you company may not. Consider purchasing a nice, thick, comfy pad that can go over the cushion – these as well come in a variety of styles.
Stylish beds might be a luxury for a guest room but I feel they are worth every penny. A bed is another way to show off your decorating skills and make a room look great.
I use lots of pillows and big fluffy bedspreads you can sink into. I've been told my guests will never leave. Thankfully, they always do though!
Add a Bedside Table
If you have a little extra space next to the sofa bed, try using a small side table. Get one with a drawer and shelf. This way your guests have a place for their phone, laptop, and they have a place to keep their jewelry and smaller items.
Storage Cabinets and Shelving Units
Shelving units comes in handy for office needs and for holding items like a small TV (with DVD player), movies, music, or books that your guests might like to use. If your room doesn't have a closet, shelving units are also a place your guests can keep pants, shirts, socks, and other clothing items.
Another thing you might want to look for if the guest room doubles as an office is a shelving unit that has a locking cabinet. This way you can put your personal papers in there and keep it secure while there is a guest in the house.
Office Furniture
If your guest room is also the home office, there are many styles of desks to choose from. Some are fully enclosed on all sides with drawer space, some are open with just the desktop.
You won't want to get an over-sized desk as your guests will need to have room to move when the sofa bed is extended.
If you have bills, personal, and confidential papers, consider looking for a desk with a locking drawer.
Adding the Finishing Touches to a Guest Room
Once you have furniture and the room is setup – let's make the guest bedroom comfortable and welcoming by adding some finishing touches.
Guest Room Decorative Baskets with Bathroom Basics
A guest basket is a thoughtful idea to keep your visitors feeling welcomed and comfortable. Put your baskets together a few days in advance.
Here are a handful of items to keep in your guest basket:
Fresh bath towels and wash cloths.
Decorative soaps.
New toothbrushes and toothpaste.
Shampoo, conditioner, q-tips, and lotions.
Sweet and savory individual sized snacks (for the late night muncher).
Some optional items are ibuprofen, antacids, chapstick, etc.
Make sure you have items suitable for both men and women.
You can keep some items in your guest basket stored on a shelf until needed, cover it with plastic wrap if there are long periods of time between visitors. I always do my towels last so I'm sure they are fresh smelling.
If your guests are from out of town you can even create a list of attractions, restaurants and shopping malls to leave in the basket.
Leave a Guest Book for Your Guests to Sign
One time while staying at my aunt and uncles house, I noticed she added a guest book for her guests to sign and leave a message. I ran with the idea and have been doing the same thing ever since. What a smart idea and a great way to make memories.
I have also made my own paper that I stacked and tied with twine for my guests to sign and leave us a message. They would then put their note in an old 45 record case of mine. Now we had a box of memories.
This is a great idea for your guests to know they are welcomed into your home.
Share the Closet Space
Some home offices or spare bedrooms will already have shelf space in the closet. Make sure you have a place for your guests to hang their clothes and a place to put other types of clothing items.
Welcome Your Guests with Fresh Flowers
Fresh flowers are another great way to welcome your guests. They'll be grateful you went the extra mile.
I would stick to cut flowers that don't have an overpowering scent and try to get a color that matches the rooms theme.
Pictures and Lighting
Pictures add a nice touch to any room. For your guest room, go simple and create a grouping on one wall.
Most rooms have a blaring overhead light so look for a lamp that has a soft glow that makes the room feel cozy and homey.
When you've finished creating your perfect guest room, you'll have to invite someone over for the weekend to show it off.