Cleaning your Windows, Sills and Window Blinds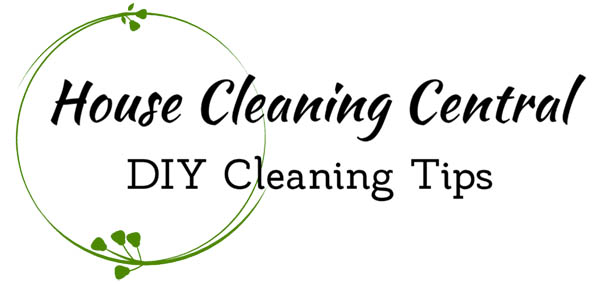 Cleaning your Windows, Sills and Window Blinds
Keeping your windows clean and sparkling is difficult. With fingerprints, dirt, and weather, sometimes it may seem like a losing battle.
If you throw in those window blinds, you may feel very overwhelmed. You need some fast window cleaning tips to keep your windows, window blinds, and mirrors clean and shiny.
There are many different methods that will help keep your windows clean, sparkling and streak free.
Well, I've cleaned many a window and removed many a streak, smudge and grimy fingerprint. Use my tips and you'll have clean and sparkling windows in no time too.
Let's get busy cleaning!
Cleaning the Windowsill and Frames
First, you will need to clean the windowsill and the window frame so as not to get that dirt on your windowpanes.
If your windowsill and frame are mildew spotted or stained, clean them with a mixture of bleach, laundry detergent, and water. Do not mix the bleach with any kind of ammonia product, as this will make a toxic gas that is harmful to your health. Rinse the windowsill and frame with water. Now it is time to start on the windowpanes.
Window Panes Don't Have to be a Pain to Clean
Clear, clean and sparkling windowpanes are not only great to look through, but they can also save you money on your electrical bill.
Clean glass allows more sunlight through, which translates to extra heat in the wintertime.
Don't Clean Glass in Direct Sunlight
One thing to remember is to never clean your windows in direct sunlight. The heat from the sun will dry the windows too quickly for you to be able to clean them thoroughly and will waste your time and energy.
There are many different methods to clean the windows. The first thing that you need to do no matter what method that you use to get the windows clean is to wipe them down first with a towel and water. This helps to get rid of the excess dirt and grime and makes it easier to get them completely clean.
Paper Towels
The easiest and quickest way that most people use when they clean their windows is to spray the windowpane with glass cleaner and then take paper towels to clean the windows, changing out the towels as they get wet or dirty.
Newspaper
Other people swear by using black and white recycled newspaper instead of towels. Still others (including some professional window cleaners) swear by using a squeegee to get sparkling clean windows. Try out different methods and see what works best for you to make your windows clean. If you already have a squeegee in your home, I'd just use this.
Making a Homemade Cleaning Solution
You can use many different cleaning solutions for your windows if you do not have glass cleaner in your cleaning arsenal. Here is a cleaning solution that you can make from items in your pantry that can be used on your windows to keep them clean and sparkling.
Mix a quarter cup of vinegar to a quart of water and put in a spray bottle.
Make a mixture of 2 cups of warm water and 1/2 cup of cornstarch.
Apply to the windowpanes with a sponge.
Buff dry with lint-free towels or paper towels.
Cleaning your Window Blinds
We can't clean the windowpanes and forget the blinds, now can we? Window blinds sometimes seem like they are so difficult to clean, but there are some easy ways to make cleaning them easy as pie!
Use the vacuum cleaner on them. Use your vacuum cleaner attachment to dust them regularly to keep the dirt and grime from building up.
For non-wood blinds, take them down and put them in the bathtub or a tub of warm water and detergent. Rinse with clean water and let them dry.
For fabric blinds or shades, use the drapery brush attachment on your vacuum cleaner to get the dust off them. If you have a smudge or dirt spot, use a damp cloth to remove it.
If you do not have attachments on your vacuum cleaner, put a pair of cotton gloves or a pair of old socks on your hands and dust the blinds with your hands.
Once your blinds are clean, a neat trick to help prevent dust from gravitating to them again is to lightly rub them with a dryer sheet. This will help to keep the dust away.
Finishing Up
The key to keeping your windows, clean and beautiful is prevention.
Dust and grime can build up which can cause a problem when it is left for a long time. If you dust regularly, you will make your cleaning easier and quicker. Cleaning your windows, blinds, and mirrors does not have to take all day.
Use these tips to cut your cleaning time in half to leave you time for more important things like admiring yourself in your nice, shiny mirror.