Cleaning Windows with Vinegar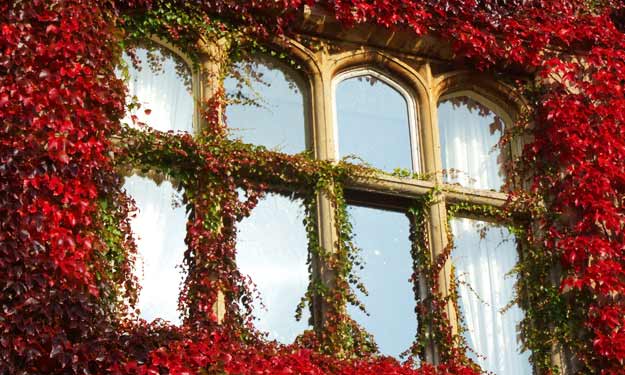 How to Clean Windows with Vinegar
Green cleaning is big news these days, and for good reasons.
As more people learn about the dangers of using chemicals in their homes, they are turning to natural methods of cleaning and to their exposure to the harmful chemicals present in most commercial cleaners.
Add to that DIY cleaners are often less expensive than the ones you purchase in the store; especially products labeled organic or natural.
The green cleaner I'm talking about is vinegar. Vinegar is very inexpensive and about as natural as you can get.
If you want clean, clear windows vinegar is a great choice. You're not sacrificing its performance as a great window cleaner in favor of its price.
House cleaning professionals know the power of vinegar when it comes to getting a crystal clear shine on your windows and glass doors.
Still not sure that vinegar and water is strong enough to clean your windows? Try these window cleaning tips to get started.
Making a Homemade Window Cleaner with Vinegar
Tools
Bucket
Squeegee
Rags
Towels
Supplies
Get your bucket for the cleaning solution, a squeegee, 1 washrag to wash and clean and towels to dry the windows.
Mix equal parts of vinegar and warm water in the bucket. For instance, 1 gallon of vinegar to 1 gallon of water.
First Time Cleaning
Mixing a little vinegar and water doesn't always leave a streak free shine – the first time anyway.
The very first time I tried it I was left with a streaky mess. Frustrated I tried to find out what I had done wrong. That's when I learned that the previous cleaners I had been using on my windows and glass had left a very thin waxy residue on the surface, making the vinegar streak. I needed to clean the residue from the windows first to remove the waxy build up.
I added 1 teaspoon of regular dishwashing soap (I like dawn dishwashing liquid) to the water and vinegar solution.
Tip: Adding the dishwashing soap will help remove the previous window cleaner residue. The soap will cut grease and get rid of the waxy coating, allowing the vinegar to do its magic.
Shower doors may take a few cleanings if there is heavy buildup of scum or residue from the bathroom cleaners.
Ongoing Window Cleaning
For best results, clean windows on a cool day when the sun is not shining directly on them. Heat from the sun will dry the cleaning solution before you have a chance to finish drying them.
Wet the washrag with the cleaning solution and wash around the window pane you're working on.
Using your squeegee or dry towels and start at the top of the window and work your way down.
A squeegee will clean and dry as you go and you can clean a larger area at a time. It may be necessary to wipe the squeegee blade after each stroke.
If you are using a washrag you need to clean the window in sections and make sure you dry the window when it is still wet. If it is allowed to dry on its own it will look streaky (this is true of any window cleaner).
Cleaning windows with vinegar not only is fast and easy, but one of the cheapest methods of getting the job done. Use the tips above to get started and be amazed at the results you can experience.