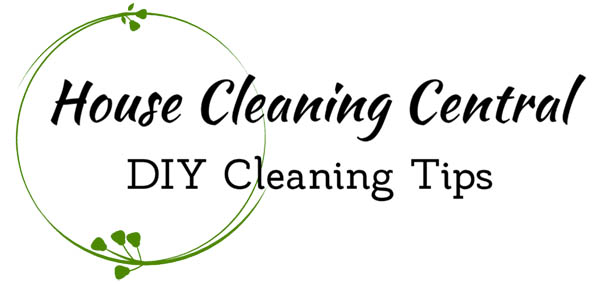 Leather Cleaning
In my opinion, leather is one of the most versatile "fabrics" known to man. It's many uses include shoes, cowboy boots, clothing and accessories (jackets and coats, dresses, pants, vests, purses, wallets, belts, etc.), and upholstery on chairs, sofas, car seats.
Consequently, there's a huge market for commercial leather cleaners. What works well on some leathers, does not necessarily work on others.
It's probably easier to have a professional clean the leather for you, but if you'd rather do it yourself, or at least give it a try, here are some tips to help keep your leather looking new.
Cleaning and Conditioning:
Read ingredients in leather cleaners carefully. You will find that the ingredients are pretty common: olive oil, lanolin and Neat's-foot oil (animal rendered oils) are generally used in commercial products.
You can reproduce these commercial products in your own kitchen without the expense of commercially packaged products.
Another advantage to making these yourself is the easy, one step cleaning and conditioning. No need to buy more than one expensive product.
For full cleaning and conditioning, try this mixture:
1 part white vinegar
2 parts neat's-foot oil OR raw or food grade linseed oil
Use a white lint free cloth to swirl on, leave overnight then buff for maximum shine.
Conditioning with Linseed Oil:
Straight linseed oil can be used for conditioning since the leather is so hard. Be sure to allow time for the oil to absorb before using the item again though, as the stain from the oil may rub off on you if it is still wet from conditioning. Pure white vinegar on a white lint free cloth will work well on patent leather regardless of the color. Vaseline ™ also works well as a shine agent and water protector.
General Cleaning:
Shoes and belts are usually made of much harder finished leather and can be hard to clean. In addition, shoes can pick up a variety of stains. For general cleaning use:
White vinegar
Follow up with cold pressed nut oil, olive oil or beeswax
Smear onto the shoes or belt, leave long enough to absorb well and then buff for shine. Be sure to use a lint free clean cloth or chamois.
Removing Mold and Mildew:
Remove any mildew or mold on leather before starting with a regular cleaning. To remove mildew, try this inexpensive, easy recipe:
1 part rubbing alcohol
1 part water
Spray on or use on a dampened cloth. Use a clean white lint free cloth and replace as it gets dirty. Avoid direct sunlight and allow to air dry. You may also turn on a fan and allow it to gently waft over the surface.
Removing Stains:
It may be impossible to remove all stains from leather, depending on their origin. However, here are some simple cleaning tips that might help.
Toothpaste straight on the stain, lightly scrubbed in and then wiped off.
Try non-acetone nail polish remover wipes on ink stains.
Aerosol hairspray works well on tough stains. Spray the hairspray directly on the stain and wipe away. This may take several swipes so keep at it.
Round glass water stains on antique leather tabletops made of hard stretched leather might be removed by rubbing in mayonnaise. Leave the mayonnaise for a couple of hours then wipe off.
Removing Road Salt:
Sometimes, especially during the winter, salt from the road soaks into shoe leather. To remove road salt, try this simple household mixture:
1 part white vinegar
1 part water
Dampen a lint free white cloth and wipe away the salt. Be sure to follow up with cleaning and conditioning as salt can be very damaging to leather.
This solution also works on leather jackets worn by motorcycle riders.
Cleaning Soiled Items:
For other types of soiling, try using 1 part lemon juice (fresh or from a bottle) to 1 part cream of tartar. Create a paste and work into the stain. Wipe off with a fresh cloth. If the item is heavily soiled, repeat the process and leave the mixture on for a couple of hours. Be sure to clean and condition after spot cleaning.
Cleaning Jackets, Skirts and Other Clothing:
Leather clothing can absorb odors, especially smoke odors, when worn out in the evenings. To freshen leather clothes, try leaving them in a steamy bathroom with citrus freshener in the tub.
The following cleaner, with your favorite essential oil added will help freshen clothing as well. Remember that the essential oil will remain in the clothing so don't get one that clashes with your regular perfume.
For cleaning and conditioning try this mixture:
3 1/3 cups of olive oil
1/3 cup castile soap
40-60 drops of essential oil for appealing smell
8-12 drops of grapefruit seed extract In a gallon jug
1/2 gallon of water
Shake well and put a smaller amount in a spray bottle. Spray on, rub with a clean cloth then buff to shine. All of these ingredients can be found at the grocery, pharmacy or natural food store.
If the leather item you wish to clean states that it should be cleaned only by a professional, consider seeking professional advice before embarking on any homemade remedy.
Cleaning Suede:
Suede presents a special problem because the nap is difficult to re-vamp once it has been wet. Also, suede is usually treated with special chemical dirt repellents because it is so difficult for consumers to clean themselves.
For general cleaning, we recommend that you check with a professional. However, for spot cleaning there are a couple of things you can try. An art gum eraser (the tan kind not the pink ones) may 'erase' some stains. When you have removed the stain, use an emery board to fluff up the nap of the suede again.