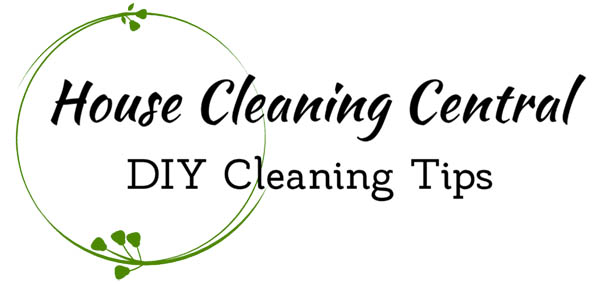 How To Clean Silver
I like using natural products to clean my silver.
You don't need expensive and toxic specialty cleaners.
There are easy and quick cleaning tips for you to save your time and keep your silver beautiful.
Here are several tips to clean silver using common ingredient you can find in your kitchen pantry.
Why Silver Tarnishes:
Silver tarnishes or oxidizes when it's exposed to air. It tarnishes even faster when silver is exposed to damp and humid air.
Silver has many different enemies that cause tarnishing. These include rubber, table salt, salad dressing, olives, eggs, vinegar, and fruit juices.
Aluminum Foil, Salt, and Baking Soda:
Put a sheet of aluminum foil in a pan and add 2-3 inches of water on top of it.
Mix:
1 tsp of salt
1 teaspoon of the baking soda
Bring the mix to a boil, add the silver and let it boil gently for 2-3 minutes. Make sure that all the silver pieces are covered by the water. Rinse, buff, and dry.
Toothpaste:
This is a great tip to clean all the crevices and difficult to reach places. Coat the silver with tooth paste and run it under tepid to warm water to produce a froth.
Rub the item well. Rinse, dry, and buff with a soft cloth.
Cleaning Silver Jewelry:
Alkalies remove tarnish from silver, brass and copper. Baking soda, washing soda, or even wood ash (as in from the fire pit) are alkaline, and are a great way to remove tarnish from jewelry.
Mix your cleaner with enough plain water to make a thin paste and coat the jewelry with the paste. Rub the jewelty gently with a cleaning cloth, rinse the mixture off, and then dry well.
This should make your silver beautiful and shiny.
Keeping your silver jewelry clean will allow you to wear it more frequently and enjoy it more.
Clean it after each use with a soft 100% cotton or flannel cloth to remove makeup, sweat, dirt, etc.
If your jewelry just needs a mild cleaning, you can clean it with a mixture of very mild liquid detergent and warm water.
Rinse it well and dry it thoroughly with a soft cloth.
Many professionals swear by using baking soda or toothpaste on silver jewelry, while others say that they are too abrasive. If you don't want to take the chance, then purchase a silver spray or polish to clean tarnish off your jewelry and keep it looking beautiful.
If your silver jewelry has gemstones be careful when cleaning them. Some cleaning products can damage your gemstones.
Cleaning Silver Flatware:
Do you have silver flatware that you've not used at all?
Chances are they are tarnished. Why don't we clean and polish them to add beauty and interest to your table?
Remember that there are foods that aren't friendly to silver flatware. Salty or acidic foods can stain them. Don't allow food to stay on the flatware for a long period of time.
Store your silver in a tarnish resistant bag or pouch to keep it from tarnishing.
If your silver is not tarnished and just needs washed, the best way is to wash in warm sudsy water. Rinse well and dry it immediately to avoid spots.
You can wash your silver flatware in the dishwasher, but if the handles are hollow, they could be loosened as a result of water amd heat exposure.
Do not put silver flatware in the same container as stainless steel flatware. The stainless steel flatware may permanently stain your silver flatware.
The more often you use your silver flatware, the brighter and shinier it will stay. What a great bonus.
Now What?
Now that you have all of the silver in your home clean and shiny, what do you do? Enjoy it!
Enjoy having beautiful serving pieces and flatware to create an inviting table. Enjoy wearing your shiny jewelry.
Cleaning silver has never been easier.