Household Tips for Odor Removal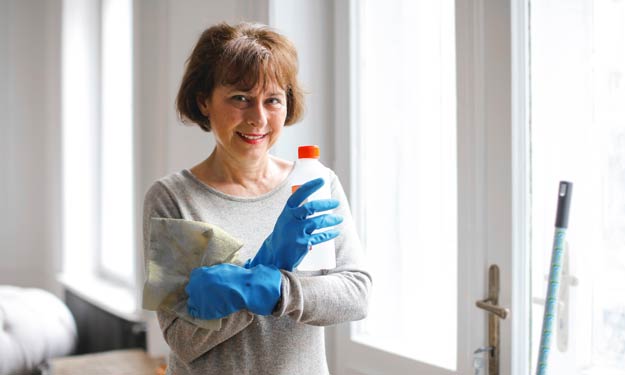 Household Tips for Odor Removal
When things get dirty and you get behind in cleaning, there are times when unwanted odors can follow. I know how this can happen especially with having kids and pets in the house.
I like to use natural products. Over time I have discovered tried and true techniques that I know will leave things clean, fresh and odor free.
Are you ready to get cleaning? I'm a pro and I'll teach you some house hold tricks of the trade for efficient odor removal. If you have the ingredients you can get started today.
Here are some easy to follow household tips to help you stop odor in its tracks and leave your home smelling fresh and clean.
Cleaning Windows and Window Tracks
Simple and easy to use- This recipe will clean your windows and neutralize musty mold and mildew odors that collect on glass and window tracks.
Windows can catch and hold all sorts of odors from grease, smoke, and food particles from the kitchen.
Smoke from heating systems, soot from fires, oils from pets and hands can all add up overtime.
A great household tip for cleaning grime and musty odors from windows uses simple and natural ingredients.
Homemade Window Cleaner
Add these ingredients in a 16 ounce spray bottle to clean windows:
1/4 cup rubbing alcohol
1 Tablespoon non-sudsy ammonia
3 drops Dawn dish soap
Fill rest of bottle with water
Gently shake the bottle to mix the ingredients.
To clean the window tracks, it's easiest if you can vacuum them first. Just use the crevice tool. Use an old toothbrush and paper towels and clean out the gunk.
Polishing Wood Furniture
Furniture, tables and wood surfaces that are not varnished can attract and hold in odors. Deodorize and clean your wood furniture with this homemade recipe.
Homemade Wood Furniture Cleaner
Mix ingredients in a spray bottle:
2 tablespoons lemon essential oil
2 cups mineral oil
This recipe will leave behind a clean fresh lemon scent while at the same time deodorizing the area. Lemon oil is a natural deodorizer and will remove odor fast.
Deodorizing Carpets
Sometimes carpets can get a little bit out of control whether it be from food spills, humidity, pets, foot traffic or time.
It may even be you're just looking to refresh a dull or bland carpet or want to put some zing into your cleaning.
Homemade Carpet Deodorizer
1 cup baking soda
10 drops of your favorite essential oil (like lavender, lemongrass, spicy scents or citrus scents or a combination of your favorites)
In a dredge shaker (you can get these on Amazon, just look for one with larger holes) combine the ingredients. Put a paper towel over the holes and shake good to mix the essential oils.
Sprinkle on carpets, let sit about 1 hour, and then vacuum. The baking soda absorbs odors and impurities and the essential oil adds a nice scent.
Homemade Air Fresheners
Now that you have gotten to your windows, furniture and carpet you might have a room that needs a little pick me up.
Here are a few recipes that are easy to make and will freshen any room.
Essential Oil Room Freshener
For this recipe all you need is a small jar with a lid (like a baby food container), cotton ball, and your favorite scent.
Take the lid of the jar and poke holes in the top.
Put the cotton ball in the jar and one or more of your favorite essential oil over the cotton ball.
There are many wonderful essential oils or fragrance oil scents to choose from. Some of my favorite scents are: sandalwood, pine, patchouli and lavender. Start with just a few drops and work your way up as some essential oils are stronger than others.
Close the jar and place it in the room.
If the area is larger, make a couple of these room fresheners at opposite ends of the room.
Spray Air Freshener
For this recipe you'll need a spray bottle, distilled water, and your favorite essential oil.
I have used empty body spray bottles that hold about 1 cup and washed them out thoroughly for re-use. This recipe will be based on using a bottle of this size.
Homemade Spray Deodorizer Recipe
Fill the container with 1 cup of distilled water.
Add 20 drops of your essential oil to the water and shake thoroughly.
The oil will float on the surface of the water, so shake the bottle each time you use it.
The amount of essential oil to use will depend on the scent you are using. Some are stronger than others. Start with about 20 drops and do a test spray. Add more depending on your liking.
Some essential oils you might enjoy are orange, lemon, cinnamon, grapefruit, rosemary, coconut oil, and lavender.
You don't have to use harsh or harmful chemicals to deodorize your home.
The ingredients are natural and you'll save a ton of money with these recipes. Don't waste your money buying expensive commercial products.