Cleaning Stainless Steel Appliances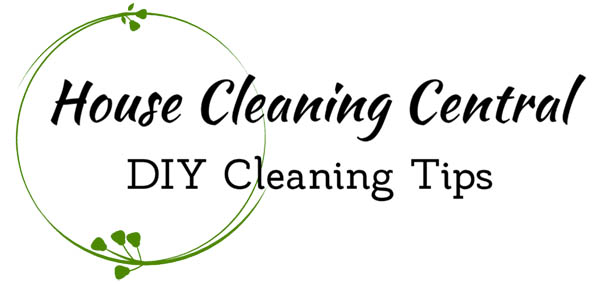 Cleaning Stainless Steel Appliances
Sparkling stainless steel appliances are beautiful, however the downside is a constant battle with fingerprints, smudges and streaks. There's just no way around the challenge of keeping them clean.
Although it could be a task you perform many times a week, depending on how many people use these appliances or the way you like your appliances to look, it's actually fairly easy to remove finger prints, spills and splatters as long as you know a few cleaning tips and take precautions to avoid scratching the surface.
You can't avoid the additional time it takes you to keep your stainless appliances sleek looking, but Mrs. Clean can tell you how to get them clean.
Basic Cleaning Tips
Wipe down all stainless steel appliances right after using them.
Don't use abrasive sponges, scouring pads or cleaners.
Don't use steel brushes or steel wool on stainless steel surfaces.
Never use bleach or products containing bleach on stainless steel appliances or oven cleaner.
Always scrub in the direction of the polished finish (called the grain) to avoid scratching stainless steel.
I don't know if you have used the stainless steel wipes, but I have found they leave more of a mess than they are worth.
Mrs. Clean's Stainless Steel Cleaner
Use this cleaner every day to keep your appliances with stainless steel streak, smudge and fingerprint free.
You don't need to rinse this solution off after using: just spray, wipe and buff dry.
Mix the following ingredients together in a spray bottle. Shake the bottle vigorously prior to spraying to ensure the oils are evenly distributed in the cleaning solution.
1 Cup Vinegar
1/4 Cup Mineral or Baby Oil
1 Cup Rubbing Alcohol
10 Drops Dish Washing Liquid
2 Cups Warm Water
Spray the cleaning solution on the surface and wipe it off with a clean dry towel, remember to work with the grain of the stainless steel or you'll damage the surface.
Tough smudges will come of as well if you buff with a microfiber or lint-free cleaning towel using additional pressure.
Polishing and Hiding Scratches
Stainless steel is pretty durable, but the "gotchas" are scratches and certain stains. If the appliance was cleaned with harsh abrasive cleaners or it was scrubbed with steel wool you would have scratches that are very apparent. And this does happen.
Fine Scratches
If you have fine scratches on the surface and have Bar Keepers Friend in the house, you can use this to remove the scratches. Test in an inconspicuous spot first by applying the cream, wipe and buff.
Add a small amount of BKF to a clean cloth (microfiber works good) and gently rub over the scratch (with the grain).
Using a clean, damp cloth wipe the surface to remove the cleaning residue.
Buff dry with a clean cloth and repeat if necessary until the scratch is gone.
Deeper Scratches
If you notice a deeper scratch on a stainless steel surface, there are many commercial stainless steel cleaners available that hide and polish scratches. A good one to try is: Scratch-B-Gone Stainless Steel Scratch Repair Kit. It can help remove these scratches and keep your appliances looking new.
Removing Spots and Stains
Cerama Polisher and Conditioner is one of the best at removing light scruffs, spots and stains. Just wipe it on the surface, wipe it off in the direction of the grain, then buff for a high shine.
Shining Stainless Steel
Shining stainless steel is easy and will help repel future smudging. Pick your favorite solution depending on what you have on hand. Each shining solution has it's own pros and cons.
It's important to use as little as possible of the oils – use just enough to get the job done, spread it thinly. More is not better here, the less you use, the shinier your stainless steel appliance will be.
Baby oil or Mineral Oil
Apply a few drops of baby oil on a paper towel or soft lint free cloth and completely wipe down the appliance. Use as little as possible to get the best shine.
Club Soda/Rubbing Alcohol/Vinegar
All 3 of these are great grease strippers that remove fingerprints and smudges. Vinegar, rubbing alcohol and club soda do not leave a residue which would cause spotting or streaks. Spray, wipe in the direction of the grain, buff and dry.
Well, there you have it, a clean and sleek looking stainless steel appliance.