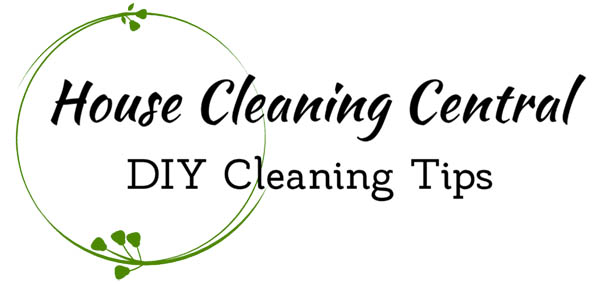 How to Clean Window Glass
Clean and shiny glass makes any home look and feel fresh.
From the glass of windowpanes to the glass stemware to the windows, you can keep all of these glass surfaces looking beautiful and clean with very little effort and with items that are easily found in your kitchen pantry or cabinets.
Window Glass Cleaning 101
Cleaning your windows is very important and not just because it is easier to see out of them when they are clean.
During the winter, it can save you money on your heating bill by having clean windows that allow the solar energy to come into the room to help heat it.
Clean windows makes your room look brighter, but also make your day brighter when you get your electric bill.
There are many different "foolproof" methods for cleaning windows. The key is to choose the one that is right for you. Here are a few window glass cleaning tips for you.
Do not clean windows in direct sunlight as the cleaning solution can dry before you can get the window clean. This could leave streaks on your windows.
Before pulling out all of the cleaners and supplies, take a dampened towel and wipe the windows, windowsills, and frame to remove any excess dirt and grime. This makes it easier to get the windows clean and sparkling.
The easiest way to clean windows that most people use is to take glass cleaner and paper towels or a lint-free towel to clean the windows. Be sure to change out towels as they get damp and dirty. This will help to prevent streaking of the windows.
Some people use black and white recycled newspaper rather than towels to wipe their windows. Another thing that you can use is coffee filters.
A mixture of vinegar and water in a spray bottle can be used in place of the glass cleaner.
Rubbing alcohol can help to remove hairspray from your windowpanes.
Many professional window cleaners swear by the use of a squeegee to clean windows.
If you are cleaning the inside and outside of the windows, use different cleaning strokes on each side. Wipe one side vertically and the other side horizontally so that you can tell which side you need to rewipe easily and quickly.
Car Windows
It is very important to keep the windows and windshield of your car clean. You want to be able to see out, don't you? Here are some easy ways to clean the car windows inside and out.
Clean your car windows inside a garage or other area to get the best results. This will allow you to clean the windows without the worry of the sunshine or wind drying your cleaning solution before you can wipe the windows.
If you are washing the entire vehicle, save the windows for last.
Clean the windows of your car as you would house windows, being careful around the paint and trim of your car.
Vases
No more trying to fit your hand down into your glass vases to clean them. To remove that nasty dirt and grime from your favorite glass vase, pour a little vinegar in the bottom of the vase and let it sit for 30 minutes. Then add some uncooked rice or beans and shake to help scour the grime out of the bottom. Rinse well.
Table Tops
To clean and remove stains from your glass tabletop, rub the tabletop with lemon juice. If this does not help, then rub the marks with toothpaste before cleaning it.
Glass Shower Doors
Do you have glass shower doors? The best way to keep them clean is to prevent those water spots that may occur. The way to do this is to wipe down or squeegee the doors after each use to help get rid of excess water. If you are tired of the soap scum, then consider switching your soap to a liquid soap, natural soap, or one without talc.
This will not completely alleviate the need to clean your showers, but will make the job much easier. Spray the shower doors once a week with an orange based citrus cleaner and let it sit for 30 minutes. Then rinse well. If you keep up with the prevention tips above, then this will be all you need to do once a week. How easy is that?
Stemware
Keeping your glass stemware clean and free of spots is not that difficult. This handy way to clean stemware is a tried and true method that many bartenders use. Hold the stemware by the stem, put it in and out of warm, sudsy water a few times, and follow it by a pump in hot, clear water. Then dry the glass upside down on a clean dry towel.
Finishing Up
Now that all of the glass surfaces are clean in your home, you will have time to spend on other areas. Do not stress over cleaning glass.
If you clean it regularly and get rid of dirt and grime as it occurs, then you will not have to spend much time at all getting your glass surfaces clean and shiny. So take these fun and easy glass cleaning tips and then go out and have some fun!
Don't Toss a Glass Just Yet. Small Chips can be Fixed. Repairing Chipped Glass How many times have you thrown out a glass that has a chip along the rim of the glass? I've tossed a...