Cleaning Indoor/Outdoor Carpeting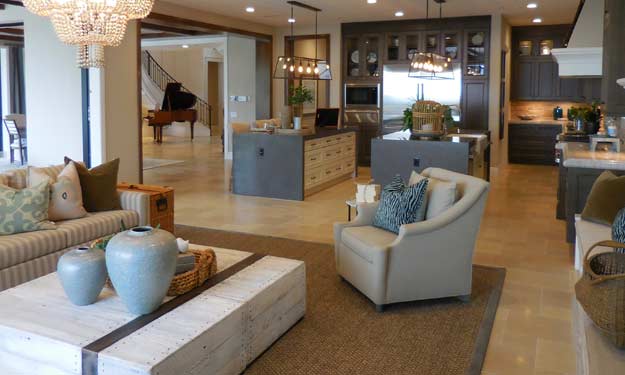 How to Clean Indoor Outdoor Carpet
On April 9, 1965, AstroTurf was introduced to the world. It was an artificial grass product called AstroTurf because it made its debut at the Astrodome.
The innovation was amazing – here's a carpet substance that can be subjected to rain, sun, and snow. It didn't take long for the turf to start appearing on patios of private homes.
The problem was, there wasn't much variety. AstroTurf is supposed to look like grass. In a stadium seat, it did, but up close, it was a little cheap looking.
Homeowners also found that over time, their turf patios were crushed and didn't look so great. It was also really tough on bare feet – like sharp, pointy grass instead of soft, lush grass – but it was really the only option for indoor/outdoor carpet.
But how the times have changed! Now indoor/outdoor carpet can look just like carpet or even more like grass.
It comes in a variety of colors, and the textures can be incredibly soft on feet. These carpets can take so much abuse that you can actually put them around a swimming pool!
Tips for Cleaning Indoor/Outdoor Carpets
The best way to understand how to clean your carpet is to understand the components of your carpet.
Almost all indoor/outdoor carpet is made of 100% Olefin (polypropylene), which is a thermoplastic resin. They are really tough, durable and they are made to last.
If you use them inside the home, you may have an area – such as a basement or kitchen, where you need the durability, cleans easily and has a nice look.
Interesting Facts About Indoor/Outdoor Carpets
Safety
There are more reasons to have indoor/outdoor carpet than just decor. Many colleges have switched to AstroTurf in their stadiums because of safety.
Falling on AstroTurf is less likely to produce a serious head injury than falling on a hard surface.
In addition, it's better to walk on for the health of your joints. Pool areas can be slippery, and indoor/outdoor carpet makes a safer area for both kids and adults.
Chemical Resistant Dyes are Easy to Clean
Olefin carpets are dyed as they are being made, before the resin mixture dries. This means that the dye is an actual component of the material, not just an application.
The benefit to you is that you can use almost anything to clean indoor/outdoor carpets without fading them. (Don't use oily materials like mineral spirits, though, because of olefin's attraction to oil.)
You shouldn't use harsh chemicals every time as it will eventually break down almost any material, especially some carpet backings. It's good to know, however, that you can use harsher chemicals in the case of stains.
Basic Cleaning Tips
These carpets are easy to maintain. You obviously can't hose down the carpet if used inside so, if possible, bring outside to give it a thorough cleaning. Shake carpet out to remove any loose debris – do the same thing for carpets used outside.
If your indoor/outdoor carpet is used inside and is large, you will have to rent a machine to give it a good cleaning from time to time.
If the carpet is outdoors and is too large to pick up and shake out, run a vacuum over it or sweep it before washing. Then hose it down (both front and back sides if possible) and let air dry.
If possible, move carpet into the sun when drying (again try and get both sides in the sun).
No matter if you use the carpet inside or outside, regular vacuuming is recommended.
Reduce Wicking / Stain Reappearance
A big problem with indoor/outdoor carpet is wicking. Because of the nature of the olefin fibers, they dry extremely quickly from the base upward. You might think you've completely removed a stain when it suddenly appears again!
This is because the soil and stains sink to the base of the fibers and the backing of the carpet. When the carpet gets wet again, it brings the stains up to the surface as it dries. You might also notice that your carpet looks so much cleaner when wet. This is also an effect of wicking.
The easiest solution for wicking is to vacuum the carpet twice with a powerful vacuum before cleaning. This will pick up more of the dirt that is sitting at the base of the fibers. If you eliminate them before cleaning, they won't rise to the surface as the carpet dries.
Another way to cut down on wicking is to control the amount of water you use and use a wet/dry vacuum to suck up the water from the base of the carpet. If you suck up the water with a ShopVac, you will get some of the dirty water up from the carpet backing.
Crushing
Olefin is notorious for crushing. This is when the fibers get smashed down on a carpet from foot traffic, and they don't return to normal. There's really not a lot you can do in your cleaning ritual to save a crushed carpet.
The more often you vacuum, however, the less noticeable it is. When you buy indoor/outdoor carpet, stay away from longer piles and long-loop Berbers. While they are plush and soft to walk on, they experience the most crushing.
Removing Oils Stains
You might notice that your olefin carpet seems to be stain-proof. It almost is. The one problem is oil. For some reason, the fibers cling to oil-based stains and won't let it go.
You might notice that your light-colored indoor/outdoor carpet is a dingy grey. This is where oil has been absorbed into your carpet.
You can attack the spot with a dishwashing liquid (like Dawn) and warm water to clean the oil stains. The cleaning solution can be made with one teaspoon dishwashing liquid to one cup of warm water.
Either carefully spot clean the area or if it covers a larger area, take outdoors and use a car washing brush to clean all the carpet. Be sure to rinse soapy residue thoroughly and let completely dry.
Mold and Mildew
While indoor/outdoor carpets are mold and mildew resistant, mold and mildew can still happen.
Usually, it depends on the type of carpet backing you have. If you are going to buy indoor/outdoor carpet for a place that stays wet most of the time (near pools, hot tubs, or outdoors in rainy climates), you should get a carpet with marine backing. This is the backing used in most boat carpets, and it is the least likely to get mold or mildew.
The first thing to try is to let the sun do some magic. Usually direct sun will get rid of mildew problems. The other option is to use a mild bleach solution of one teaspoon bleach to 4 cups water Then add to a spray and label. Test in an inconspicuous spot first to see how this mixture will react with the carpet.
Removing Red Wine Stains with Club Soda
Club soda is an item many of us have on hand and is something you can make use of if a red wine spill happens.
Blot up excess red wine with paper towel or other absorbent material. Do this until you have blotted up as much liquid as possible.
Pour club soda over the stain.
Again, blot up excess liquids. Repeat as needed using clean absorbent.
Blot dry as much as you can then cover with clean towel to keep foot traffic off your clean section of rug.
Just like indoor carpeting, Indoor/outdoor carpet stains, when possible, should be cleaned as soon as possible. Always blot the stain to keep from forcing stain further into the carpet and to keep the stain from spreading outwards. Use gentle movements when cleaning stains to keep from damaging carpet fibers.
Basic Fundamentals of Carpet Cleaning. What are the Basics of Cleaning Carpets? The basics of carpet cleaning are pretty much common knowledge. You follow manufacturers recommendations. Vacuum regularly, clean carpet spills and stains as soon as...