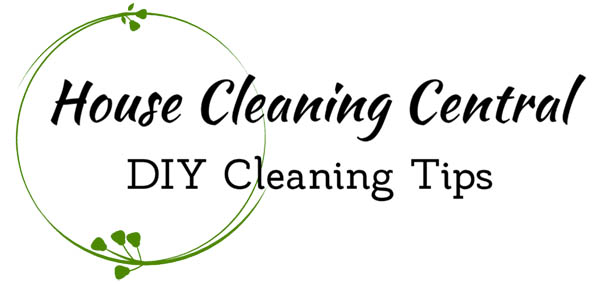 Cleaning Laminate Floors
Laminate kitchen floors are probably the most cost-effective and flexible floor coverings available. Laminate flooring is made by selecting a pattern and coating it with a layer of melamine (resin or plastic material) to protect its characteristics.
It's very durable but it can also be damaged by excessive moisture as well as scratch, score, dent or pit from tracked in dirt and rocks, dogs, toys, etc.
Laminate floors are tough to keep clean because any detergent residue and/or dirt left after cleaning shows up easily as streaks or spots on it's glossy surface. If you're looking for the best way to get your own floors sparkling clean, read on for some excellent cleaning tips to clean your laminate floors quickly and completely- Just like Mrs. Clean's cleaning service does. We use this method when we clean laminate floors, and we clean A LOT of floors!
Vacuum or Sweep
It is very important to remove grit and soil completely from laminate flooring. Dirt and grit are the worst trouble makers when it comes to damage by scratching or even scouring the floor finish. Sweep or vacuum your laminate floors on a regular basis to help keep any kind of abrasive dirt, grit, as well as grime off of the floor.
You can prevent debris from being tracked inside simply by placing floor mats or rugs both inside and outside your entrances. The proper care of your laminate floor will avoid damage as well as prolong its life and keep it looking new for many years.
Mopping
As I mentioned above (it's really important!) – Make sure you have removed all soil and grime in advance of wet mopping or you'll just be spreading the dirt all around with your clean mop water and possibly scratching the surface with grit left on the floor.
Laminate floors can be cleaned (usually) with just warm water. We don't use detergent or soap or any fancy pants specialty cleaners on laminate floors because they leave a sticky residue and don't rinse off cleanly.
We use 1 cup of vinegar to 1 gallon of warm water at our cleaning company to clean laminate floors– This leaves the floors shiny, streak free, residue free and deodorized with no second rinse required. Don't worry about the vinegar smell- It dissipates as it dries, not to mention deodorizes the room at the same time.
Use a slightly dampened mop. Go easy on the water because that excess water can damage laminate flooring.
By cleaning your floor with vinegar and water, it is easy to get rid of stains and you will not need to deal with streaking afterward.
If your laminate flooring needs a much deeper cleaning, you can use full strength dawn dish detergent. This cleaning agent rinses off clean and will not leave a sticky residue or build up if it's removed completely. It's inexpensive (my favorite) and is very effective.
In the event you need to work on tougher or more stubborn grit, dirt or muck you can hand scrub your flooring using the white nylon-backed sponge or cloth. Don't use any sharp edge tools or abrasives to remove stains on laminate floors- You'll very likely scratch it and cause permanent damage to the floor.
Wipe It Dry
This is actually THE secret to getting a thoroughly clean and gleaming laminate floor.
Always dry the floor to get rid of any leftover water spots as well as remove left over soil that's remaining on the floor right after mopping.
You will be surprised (and probably horrified) at just how much dirt is actually remaining on the flooring following your very careful vacuuming and sweeping earlier.
Use an old 100 % cotton bath towel, terry cloth or similar cleaning cloth. Dry the floor by placing the towel on the floor and then stand on it with one foot. Be careful not to slip. Move the towel with your foot over the damp flooring until all the water is removed.