How to Clean Pergo Laminate Floors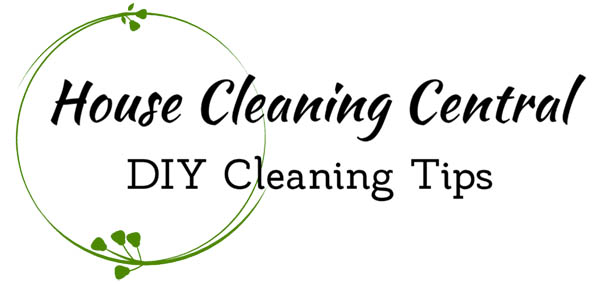 How to Clean Pergo Laminate Floors
Pergo is most recognized brand name in laminate floors.
Because it was the first company to introduce the concept of laminate to the United States in the late 1970's, many of us have come to use the brand name as its meaning, the way we do with Band-Aids or Ziploc bags.
So, when you hear Pergo, it could actually mean laminate flooring manufactured by the company of the same name or it could refer to any number of laminate floors made with the same process.
Essentially, the floors are made of several layers of compressed wood and other materials that make up the floor boards. Because of the way they are made, they are incredibly durable and resist both stains and damage-even under the harsh circumstances your family can dish out.
Matchbox cars and roller skates are no match for Pergo floors; that is for sure. When it comes time to clean the floors, there are some important things to remember.
Dust Mopping
Both durable and easy to care floor, keeping pergo laminate floors looking their best does require one important thing: regular dust mopping.
Simply running a dry dust mop over your floors is the best method to keep dirt and dust from getting ground into the planks, which can take the shine off of those beautiful floors.
Everyday Floor Cleaning
Pergo and other laminate floors are so simple to keep clean, but they don't repel dust, so you might just spend the most time keeping the dust at bay. A damp mop, or a swiffer sweeping will keep the dust under control.
A vacuum set for hard surfaces will also remove any dust that is collecting on your floor. Pergo brand floors have a special surface protector that keep dust from penetrating and ruining your floors.
When mopping is necessary a simple solution of water and vinegar (a gallon of water to 1 cup of vinegar) will clean the surface without damaging it.
Cleaning Up Spills
In most cases, pergo laminate floors, as with any wood floors, require quick action when a spill occurs. The number one thing to remember is: liquid is the enemy and time is of the essence.
Use an absorbent cotton or terry towel.
Absorb as much of the liquid as possible.
Use a clean cloth with warm water. Wring out the cloth so that it is damp not wet.
Clean the area.
Dry immediately with a clean towel.
Cleaning Up Sticky Spills
Sticky substances may need to be spot cleaned with more than just plain water.
Add a small squirt of dish soap to a clean container of warm water.
Dip a clean cloth in the solution and wring out.
Spot clean the area until it is no longer sticky.
Use a clean damp cloth to remove any soap residue.
Dry immediately and completely with a towel.
What to AVOID when Cleaning Pergo Laminate Floors:
Pergo floors, along with other types of laminates, are very hard-wearing but there are some things you will want to avoid if you want to keep your floor looking its best.
You don't want to ruin the beautiful finish of your floor by choosing the wrong type of cleaning agent, which could ultimately dull or even remove the finish of the floor.
Keeping the right kind of cleaners on hand will help you take the best care of your floor and make it last longer and keep looking as good as when it was first installed.
Don't use any types of cleaners with wax. Wax creates a build-up on the surface of laminate type floors and will make the finish look dingy and dull.
Avoid soaps or soap containing cleansers. These, too, can dull the finish of your floor and result in nasty build-up that will ruin the sparkling look of your laminate floor.
Never, ever sand your laminate floor. Wood floors, even those with a polyurethane finish, can often be sanded down and repaired, but laminate cannot and should not be sanded due to the multi-layer construction of the floor.
When you sand a wood floor, you are just sloughing off the first of many, identical layers. Sanding your laminate will expose one of the less attractive underlying layers.
Damaged Floors
If your floor should chip or be damaged, you can go back to your Pergo retailer for some finishing putty to repair small bumps and chips.
For large jobs, you should contact a Pergo installer who can help you replace any boards that may have been damaged.
With the right care, you can enjoy your Pergo floor for many years to come.Laminate floors have the same character and warmth as wood floors, but without the headache of dealing with wood floor maintenance.