Carpet Cleaning and Stain Removal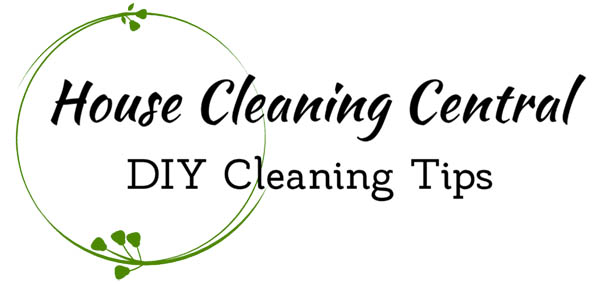 Carpet Cleaning Tips and Tricks
How To Clean Your Carpet
We are really rough on our carpet. We walk all over it, our pets do horrid things to it, the kids trample and spill on it, and then we neglect it by not vacuuming enough and punish it with harsh cleaners. The average life of carpet is 12 years, but usually in half that time, we are left with a trampled, filthy mess. Don't worry – There are ways to make your carpet live to its full potential!
Vacuuming Tips
Most carpet manufacturers suggest vacuuming several times a week! Here in the real world, you can knock that down to once a week. Here are some vacuuming tips:
Get the most powerful vacuum cleaner you can afford
Don't vacuum in the same pattern every time. You'll pick up more dirt if you vacuum both horizontally AND vertically
Use attachments to get the corners of the room and under the furniture, especially if there are people with allergies in your home
Move the furniture at least once every six months and vacuum thoroughly underneath it
Don't wait until vacuum bags or containers are full. Empty them when they are only two-thirds full
Even if you vacuum weekly, you're only picking up 75% of the dirt on your carpet. Depending on the traffic on your carpet, every 6 to 18 months, you should call in the professionals.
Carpet Cleaning
The only means of cleaning recommended by the Carpet & FabriCare Institute, the Carpet and Rug Institute, the Institute of Inspection, Cleaning and Restoration Certification (IICRC), and almost all carpet manufacturers is professional hot water extraction (steam cleaning) for thorough cleaning with as little residue as possible.
You can rent a steam cleaner and do it yourself, but you will never get the same results as trained professionals with commercial equipment. If you do tackle it yourself, be sure to rent a ShopVac to get up the extra water once you're done. Honestly, it's a hassle, and it can be just as expensive. Never use a carpet shampooer – it will destroy carpet fibers and leave a thick soap residue that attracts dirt.
When you choose a commercial carpet cleaner, you want a company that has a truck-powered system. It gives much better results as there is a very powerful motor and a heater to keep the water hotter than you can get it. The operators should be certified and employed by the company you call, not contracted from other companies. The company should be IICRC certified as well. You should be able to get references, and you should get an exact and itemized estimate in writing.
You can save money by vacuuming before they come, but I recommend that you let them vacuum. They use professional, very powerful vacuum cleaners that can pick up more dirt than household cleaners. They are also trained in methods to get the most dirt possible off the carpet instead of learning like we did – by watching Mom. It might cost a little extra, but you'll get better results.
If you have any spots and stains, point them out before the estimate. This will ensure that the cost won't change, and they will bring the necessary tools to deal with problem areas. If you know the fibers of your carpet, tell them. It will help them deal with stains or problems.
Dealing with Stains between Professional Cleanings
It's not feasible to call in a professional every time you spill something on the carpet. Before you reach for the carpet spot remover, though, you should understand a few things about stains on carpet.
Most commercial stain removers actually make the stain worse, permanent, or can ruin your carpet fibers. Most of the time when professionals are called, it's to fix a spot made 100 times worse by a homeowner's attempt to remove a stain. So what's the right way?
If you like your carpet, buy a couple of ultra absorbent "shammies"
When there's a spill or stain, throw down the cloth and let it absorb as much as possible of the stain. Repeat with a second cloth
Add a little water and blot the stain (BLOT, DON'T RUB!)
Blot the stain dry and see if the stain is removed
If not, add a little water and blot again
Water will get out more stains than you thought possible if you use this method right away. For specific stains, Carpet & FabriCare Institute recommends the following:
Coffee, tea, beer, mustard, urine, feces, and vomit: Get as much of it up as possible. Apply a solution of 1/3 cup white vinegar, 2/3 cup water, and 1 Tablespoon mild carpet detergent. Blot like a maniac and then leave a thick stack of paper towels or 1-2 hand towels over the stain. Weigh them down and let them sit for several hours. Repeat with fresh towels until it's dry after several hours.
Egg, milk, blood, chocolate, and salad dressing: Same instructions as above, but the solution is different. You should use 1 cup of water, 2 Tablespoons of ammonia, and 1 Tablespoon of mild carpet detergent.
Gum, oil, tar, grease, butter, ink, or rubber cement: First, severely yell at whoever spilled such a horrible thing (kidding). These stains require the big guns. This time you should blot up as much of it as you can, and then apply a non-flammable dry-cleaning solvent. You should test this chemical first in a closet or corner of a room to make sure it doesn't discolor your carpet. If you don't know what a dry-cleaning solvent is, they are sold under names like K2r and Carbona. You should have no problem finding them online.
If these methods don't work, call in a professional. Don't try any other homemade or store-bought solutions unless your carpet is old and you're willing to experiment!