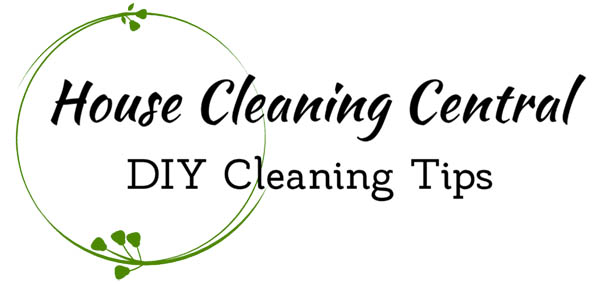 Tips to Completely Clean your Carpet
Isn't it astounding how quickly carpeting can get dirty?
It just takes one child coming along with muddy shoes or for a dog to track in dirt.
Carpet cleaning can be difficult to do, however it can be done just as well as a professional carpet cleaner does it .
If you are living in a home with other people, you'll probably have to invest some time in keeping your carpeting clean and free from dirt and grime.
Fortunately you can do this by simply spending some time reading Mrs. Clean's tips on how to clean it.
Cleaning Products and Tools
Here are several cleaning tips to assist you in cleaning your carpets. When you own a house with carpets, you might want these things available at any time to help provide protection to your carpeting.
Clean terry cloths.
Paper towels.
Hydrogen peroxide.
Mild detergent.
Spray bottles.
Vacuum Cleaner.
You should use these items in case of needing to cleanup a spill or stain. Keep the cleaning products in a bucket for you to clean up carpet stains and spills without having to hunt for the products..
General Vacuuming Tips
Carpet cleaning begins by maintaining the carpeting. While you might not see it, there are countless contaminants such as dust, dirt and dander that are tracked in and enbedded into your carpet.
The more dirt that is tracked in and is allowed to sit on the carpet, the harder it is to remove.
Probably the most critical factors in carpet care is for you to do regular vacuuming of your carpeting.
Pick up any debris from your flooring that's large enough to pick up.
Vacuum the carpeting in one direction first, vacuuming thoroughly and completely.
Vacuum the carpeting in the other direction to get out even more dirt that you didn't get in the first pass of the vacuum.
Now go over the carpet in several directions and vacuum the same section repeatedly.
Make sure the vacuum bags and filter are clean for better suction.
Shampooing your Carpet
You must always take care of carpet stains promptly and be sure that they do not sit. It's important to make sure the carpet has been thoroughly vacuumed prior to steam cleaning as you don't want to make dirty water.
For many, in certain areas of the house this can mean washing the carpeting once every 6 months. For high traffic areas, you might need to clean it monthly.
If you've got a carpet shampooer or steam cleaner, follow any directions provided by the manufacturer.
Always check cleaning solutions in a obscure spot to make sure that the product will not damage the carpeting..
For the best degree of carpet cleaning, think about getting a professional carpet cleaning company to complete the job. This small expense 2 times each year is worthwhile.
It is very important to get all of the carpets cleaned. Which means all area rugs, throw rugs, hallway runners must be kept clean. Here are some cleaning tips to help you with these types of carpet cleaning situations.
Cleaning Area Rugs
First, begin with the area size rugs. If your rugs are very expensive or old you need to have them cleaned by a professional carpet cleaner.This is to avoid damaging the rug and having the color bleed.
For area size rugs that are machine made or not high quality, you can generally use a carpet shampooer or steam cleaner on them.
Cleaning Throw Rugs
Throw rugs may be able to be cleaned by a steam cleaner as well. Avoid putting rugs in the washing machine because it can damage the rug when it gets agitated and creased in the clothes washer. Check the manufacturers care instructions provided by the rug manufacturer before trying this.
I have some very inexpensive throw rugs that I place in the high traffic areas in my home. I've tossed them in the washing machine, and though the rugs get clean, the plastic/rubber type backing on the rug gets cracked and damaged.
Instead or tossing them in the washing machine, I've started laying them on the front porch steps and hosed them off!
Yes it works, and it works well. You don't need to use soap or detergent unless you have a grease stain on the rug. Every thing else I've spilled does come out. Of course the rug will be very heavily saturated with water, which is why I wash it on the front steps to allow gravity to assist in the water drainage.
When most of the water has been removed lay it flat to dry. I've hung mine across the fence, across the banister, or even in the garage. (Don't put your rugs in the clothes dryer!)
For hallway rugs, use the same cleaning procedure as you used for your throw rugs. Take care of any frayed edges. You should be sure that the hallway runners dry completely before replacing them on top of existing carpet that they sit on
Always check the cleaning chemicals for the carpet in a hidden area prior to using them. Some carpets are more sensitive to certain chemicals and might become damaged.