How to Keep a Teenagers Room Clean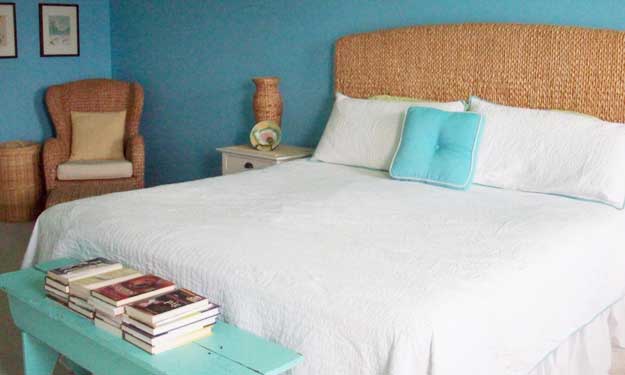 Keeping a Teenagers Room Clean
If there is one thing you can count on about teenagers – is that their rooms are usually a mess!
Moms and Dads might think it's laziness, or perhaps it's a way for them to assert their growing independence… I was once a kid with a messy room. I've had kids with messy rooms, but WHY this seems to be a universal issue I have no idea.
I prefer to look at this issue simply from a knowledge and process standpoint. And for goodness sakes, let's keep it simple.
I think that young people might need a few tips and tricks to help keep the mess down to a minimum. This way the job won't feel so overwhelming. I know a few simple cleaning rules to follow to keep their room clean– and if they keep up with it, there won't be much of a mess at all. And I am an expert at THAT subject!
If you have a messy teenager living in your house, you may want to start a new class in your house entitled: How to keep your room clean!
I'm a mom of 3; 2 grown daughters and a son that will be turning 13 in a few months… I've been down this road before.
I'll share the cleaning secrets I've learned to help you teach your teenager to manage the extremely difficult task of picking up after themselves. (LOL, right?)
So let's go over the rules we have in my home that will help your children keep an orderly and organized bedroom.
Keep your Clothes off the Floor
If there is one thing that can help keep a teen's bedroom looking better, it's by keeping all clothes off of the floor.
Get your teenager a hamper for all soiled clothing to go into.. This is an easy win.
The clean clothing needs to be put away right when it comes out of the laundry. Of course, you're going to have to provide your teens with plenty of places to put those clothing items in to in order to help keep things organized.
Use hooks on the walls for belts, scarves, bags and more.
Bins on the floor of the closet for smaller items like socks, underwear, stockings, seasonal clothes, etc.
Plenty of hangers in the closet for hanging clothing.
Of course, getting your teen to cooperate may take a little ingenuity.
Here's a tip from a Mom (Me) that got very tired of nagging: every time you walk into the room and see a piece of clothing on the floor, grab it and stow it away in a secret place. Eventually your teen will run out of clothes and come looking for those lost items.
Now you'll have an opportunity to share that there are consequences in life for everyone. It's a lesson that's best learned early.
No Food Allowed in the Bedroom
From a glass of milk, a bowl of cereal to a piece of cake or a sandwich, food in the bedroom always ends up with crumbs on the floor; dirty dishes stashed under the bed and wrappers tossed everywhere.
The best way to keep foodstuff from creating a mess is to forbid any type of food in the room.
This may sound like a drastic move, but think about whether it is really necessary for anyone to eat in their bedrooms. Unless they are sick, most teens can survive by walking to the kitchen for a snack. Plus it gets them away from the computer screen and gives them a little exercise.
Yes There Really is a Place for Everything
When trying to teach your child how to keep their room clean, start by helping them do an in-depth spring cleaning and organizing their belongings.
Put items where they belong, find a place for everything, using labels, bins, boxes, drawers and shelves for specific items. This 12 bin organizer (to the right) is really inexpensive, and is an easy and quick way to group like items together.
What's not to love about that?
I've pictured the one with primary colors, but it also come in pastel colors that some may prefer.
This worked when they were toddlers so why not now? That way, they can't complain to you that they didn't know where to put something later on.
True, just because every item in the room has a designated home, does not mean it will make it back to that spot, but at least you know that everything in the room fits and can be put away if your teen desires.
Vacuum your Room Weekly
There are two things that regular vacuuming will accomplish:
A freshly vacuumed room always looks cleaner
It is impossible to vacuum the floor if it is littered with debris. (They'll have to pick that floor up again!)
The 5 Minute Clean Up
Here's a tip we instituted with our kids.
Every night before bed, we insist on a quick 5 minute pick up. We asked our girls to take five short minutes and put away anything that was out of place. If they failed to do so, then we confiscated all items on the floor the next morning.
Now, 5 minutes is not always enough time to get everything put away, and we allow for that. But as long as they put in their 5 minutes, we leave the rest as it is.
It's really amazing how taking just 5 minutes at the end of the day can help to keep the chaos in a bedroom (or any room for that matter) under control.
The Quarterly Deep Cleaning
Now, here is one of the most important aspects to keeping your room clean: taking time out every few months to remove unwanted and unused items.
It's amazing how much stuff we can all collect – especially teenagers! From school papers to collectibles and stuff from friends – boy or girl it doesn't matter; stuff seems to grow in those bedrooms.
Every 3 or 4 months, take an hour or two and help your teen do a deep cleaning and remove garbage, old schoolwork, unwanted or broken items, clothes that don't fit, etc.
Remember, the less there is in the room to clean around, the neater and more organized it will naturally become – or at least it will look better to the outside observer.
Keeping a teen's bedroom clean can be a real challenge. But there is hope! Use these cleaning tips to help your teen keep their room clean and avoid having to go in there with garbage bags and a hazmat suit.
How to Clean a Foam Pillow.How to Clean and Deodorize Memory Foam Pillows Memory foam pillows are so soft and snuggly. They cradle and support your head and neck and most people agree that they provide a...