Cleaning Tips for the Holidays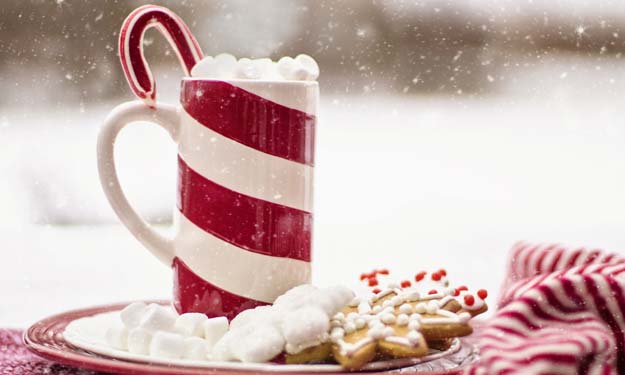 Getting your Home Ready for the Holidays
The holiday season is upon us again, and on top of all the regular cleaning, there's decorating, house guests, and festivities to come.
I welcome these times when I get to visit with family and friends, especially the ones I only get to see a few times a year.
A warm, welcoming, and inviting home is one of the best ways to celebrate the holidays.
Welcome your Visitors with Holiday Cheer
They say first impressions really do count, so let's start where it all happens first—the front porch.
Cleaning the Front Porch
Pine needles, leaves, dirt, and other items that Mother Nature deposits on the front porch looks messy and will get tracked in during these high traffic times. Make sure you sweep, vacuum or use a hand blower to keep the porch clean and inviting.
Take a look at the railings and decking materials. Are there any nails popping up? Do you see any splintering going on? Maybe there's a loose board? Could the porch use paint or stain touch ups? These are all fairly quick fixes and when it's done, you won't have to worry about guests snagging clothes, tripping, or scraping a finger.
Remove what you can from the porch. If it isn't necessary to have balls and toys lying around, store them in the garage.
If you have plants on the front porch, remove the dead flowers and keep them watered so they continue to grow and welcome your friends and family.
Clean windows and wipe down the front door.
Decorating the Front Porch
Replacing your everyday doormat with one that celebrates the holiday is a great way to greet your guests. Find one that best suits your family's personality. You can even spring for something special: a custom doormat, personalized just for you.
If you have chairs or a porch swing, swap out the seat cushions for ones that welcome your guests with holiday cheer.
Add a wreath to the front door. If you're worried about using nails—don't! With the variety of adhesive hooks today, you'll find one suitable for your needs.
Bring out a table and decorate it with scented candles, flowers, and holiday-specific decorations.
If it's a rainy season, have a place where umbrellas can be left to dry.
Decorate the steps leading up to the front door with potted plants and unique decorations suitable for the coming holiday.
You would be surprised at how much these simple things can make you feel caught up and "ahead of the game." It is a subtle but effective way of making a dent in holiday dirt.
Sprucing Up the Inside of the House
Now that you've spruced up the front porch for the all-important first impression, it's time to move inside.
Shine up the Entryway
Take a little time to dust, sweep, and vacuum the floors, as well as clean windows and mirrors. Wipe down baseboards and touch up painted walls if necessary.
Shake out rugs and wash them if necessary. If they look old and worn, replace them with new ones.
Light scented candles (if you do put scented candles on the front porch, use the same scent inside). There is nothing like the smell of "holidays in the air" to get you in the mood for entertaining.
If you have stairs leading up to another floor, keep them clean and free of stuff. If the bottom step or two are wide enough, you might add a touch of holiday decoration.
Clean Out the Hall Closet
Have you ever noticed the hall closet can sometimes be the catch-all of all catch-alls?
Coats, boots, hats and mittens, car parts, your stash of Amazon purchases, and who knows what else, end up accumulating there.
Depending on the holiday, chances are your company will have a coat that needs a temporary home. Don't embarrass yourself with the mess they could see! Take some time to move everything to a "more appropriate" place (like where it belonged in the first place).
A Cheerful Kitchen
I know there must be a lot of amazing cooking going on in your home around the holidays, and the kitchen is most likely the busiest place in the house.
Not only is the kitchen where all the cooking is done, it's also the place where everyone seems to congregate for conversations.
Be sure to keep it clean and beautiful so you can feel just as proud of the kitchen as the rest of the house when your guests arrive.
Keeping the Kitchen Clean and Organized for the Holidays
One thing you can do to have more room on your countertops is to take everything off that isn't absolutely needed. Put away knickknacks, and place rarely used appliances in the pantry. If you don't have an office and your mail is usually left in the kitchen, get a basket and keep it in the master bedroom.
As soon as you're done cooking, load the dishwasher. Wash and empty as soon as it's full, or hand wash and dry dishes then put them away to keep them from cluttering up counter space—clean as you go.
Keep your cleaning tools and cleaners close and handy.
Keep the floor, countertops, cabinets, fridge, stove, etc. wiped down and clean.
There's going to be lots of food, so keep the fridge clean and organized. Clean it regularly and toss old leftovers so you always have room for extra food.
Bring the trash out when it's full. This is a daily chore for us during the holidays.
Keep holiday scented candles lit. Some of my favorites are apple pie, cinnamon, Christmas cookie, pumpkin pie, balsam, cedar, etc.
Enlist the kids to help you out and keep the room clean!
Ramp up the Rest of the House
How will you be utilizing your space for the holidays? What rooms will you use for decorating and entertaining, guests staying the night, etc.?
Recycle papers and magazines, clear off tables, put rarely used items away, throw out dead flowers in vases and keep up on the fresh ones.
Guest Room
Clean the closets in the rooms where any overnight company will be staying. Make sure there is enough room for hanging clothes and a shelf or two for other clothes.
Replace old bedding with new, and think about buying a couple of new pillows for the guest beds, too.
Bathrooms
Now is also a good time to clean out the bathroom closet and replace old, frayed towels with new, soft towels. Have enough hand towels available to change often.
Clean under the sink and remove clutter from the shower. Have available hand lotion for both men and women and a full container of liquid hand soap.
Keep the way to the bathroom lit by putting clear string lights in a glass bowl. It creates a nice ambiance and keeps people from walking into rooms where the kids might be napping.
Adding a plug-in air fragrance to lightly scent the room is a nice touch as well.
Clean Thoroughly Before Decorating
After you have de-cluttered the rooms that will be used the most, it's time to clean them.
Don't just cover up the dirt with holiday decorations. Dust, vacuum, and polish first.
Keep in mind where the Christmas tree and bigger decorations are going to be. These places won't have another good cleaning until after the New Year.
Wipe down tables, and clean windows, window sills and drapes. Vanquish the dust bunnies hiding in corners, along trims and under beds. Mop floors and use a high duster for ceilings, lighting fixtures and walls.
Wrap it up with Decorations
Now you're ready to decorate the rooms you've cleaned. I love using this time to create stunning displays and show off my creative side. I know you and your family will have fun, too.
No matter what your aesthetic taste is, you're sure to delight everyone that comes into your home.
Fun Holiday Decorating Ideas
Here are a few decorating ideas that are fun for those both young and old.
Decorate a small, wire-type Christmas tree (that fits on a table top) with candy canes.
Make holiday goodie bags and leave them on a few tables throughout the house for those who need a little snack to hold them over before dinner.
Put some of your favorite music and photos on a digital picture frame for everyone to enjoy.
Happy Holidays! Enjoy your Family and Friends!
Cleaning, Disinfecting and Sanitizing Surfaces in the Home. Cleaning, Disinfecting and Sanitizing Surfaces In every home there are dozens of surfaces that need to be cleaned. Some of these surfaces are cleaned as they are used; such...