Free Household Cleaning Checklist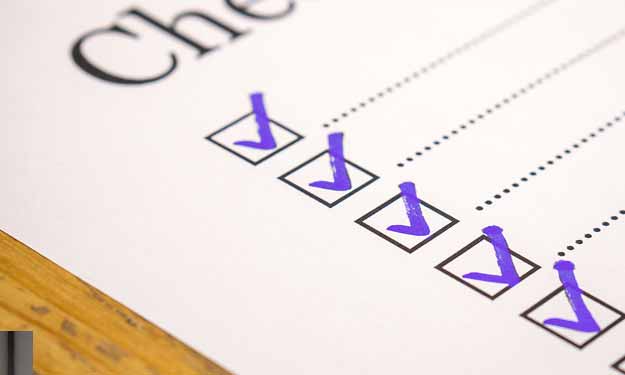 Checklist for Household Cleaning
Life is busy. There have been times I've been so busy I've forgotten to clean or I've hurried through and forgotten a whole room. Hello!
Using a household cleaning checklist will help you get organized when cleaning your home. This is especially handy if you have time management issues. I mean there are only so many hours in the day right? And between work, running the kids here and there, shopping, making meals, and catching some alone time – well, you get what I mean when I say time management issues!
A cleaning checklist can and should be customized for you and by you to address your specific needs and how your household works.
So lets get you on your way to creating a list that can help you get clean and organized. Along the way you might pick up a few good tips.
Let's break it down and give you the main things to consider in regards to household cleaning chores.
Bathrooms
Besides basic cleaning, be sure you clean the grout. Grout needs to be cleaned regularly to prevent mold, mildew and bacteria build up. A mix of water, bleach and an old toothbrush does the trick here.
Clean the floor boards. Your household has plenty of floorboards.Wash them down with a mild detergent and water. Rinse.
Wash the shower curtain. You can usually toss it in the washing machine. You have a fresh new look along with a clean shower area.
Bathroom fixtures must be shined and kept clean. Use an old toothbrush to get in cracks and crevasses. Clean any hard water stains too.
Kitchens
Clean your appliances. Unplug the appliances, clean them with mild detergent and water. Rinse. Do not submerge the appliances.
Clean your refrigerator thoroughly every few months. Wash the inside, outside, including the drawers and racks. Don't forget to defrost the freezer.
Clean under your appliances. Most people don't do this enough.
Wash out your cupboards, drawers and put everything back organized. This applies to the pantry too.
Get rid of expired food. This applies to all food, canned food and spices too.
Living Areas
Dust furniture regularly. Always polish your hard wood furniture to protect its shine and finish.
Have your carpets cleaned yearly or do-it-yourself with a good quality carpet cleaning machine.
Clean the fireplace in the spring and in the fall. Get rid of any debris, and make sure the brick and the mantle are clean. .
Don't forget the electronic devices. They should be wiped and dusted too.
These household cleaning tips can help you to get started with creating your own household cleaning checklist.
Creating Your Personalized Household Cleaning List
By making the effort to organize your cleaning list, you will organize your time, effort and your home.
You can break down the household chores so that your family can help you clean too. Here are some things to think about.
Go room by room and make a list of things that should be done to keep the house clean. Include things like cleaning, scrubbing, dusting, washing, organizing and putting away.
Once you have your master checklist, determine how often each task needs to be done. Your checklist can be as complicated, detailed or as simple as you want, but having it all listed is important for a completely clean home.
Create a spreadsheet or a schedule on your computer to organize the cleaning frequency. If you are busy,or your household is extra dirty, just set one or two things to do each day to avoid burning out. So instead of dusting the whole household on Monday's, just dust the bedrooms.
When all cleaning tasks have been broken down and scheduled, you have your household cleaning tip checklist customized just for you.